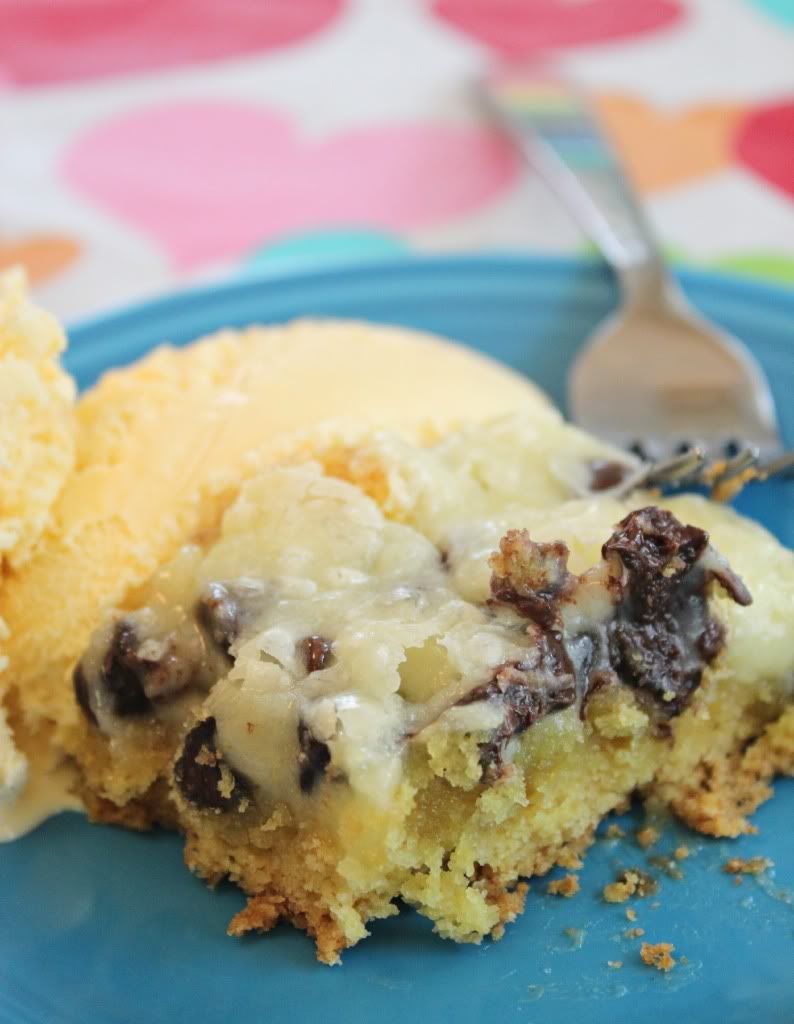 A few months ago, I was reading my bff Whitney's blog when I stumbled upon this recipe. Whit and I both have a major league sweet tooth so when she labeled this her "favorite dessert", I knew it had to be made in our kitchen, too. She's so funny; she couldn't decide on a name for this yummy treat (Neiman Marcus Bars? Chess Squares? Ooey Gooey Butter Cake?) so she decided on Cake Stuff. Not only is it "cake stuff", but it's really, really delicious cake stuff. Trust me. Trust Whit. Trust all 9,635,000 people that have made it before us. It's amazing.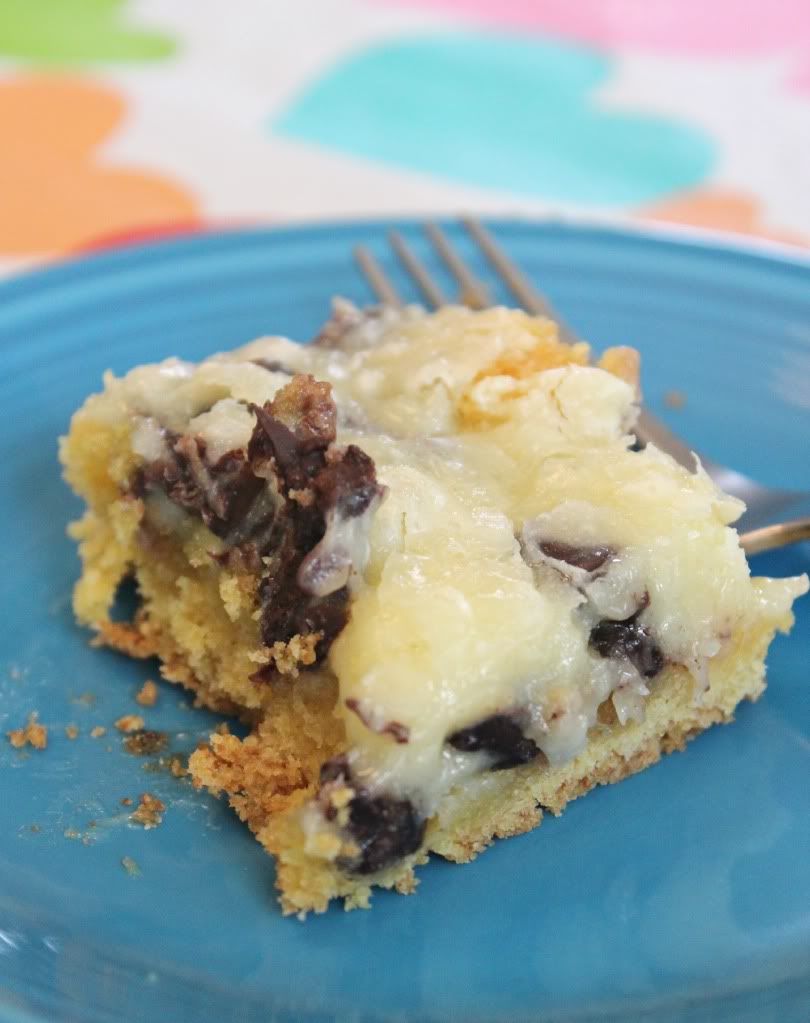 I threw in some chocolate chips for good measure; they added a little extra melty, chocolatey goodness.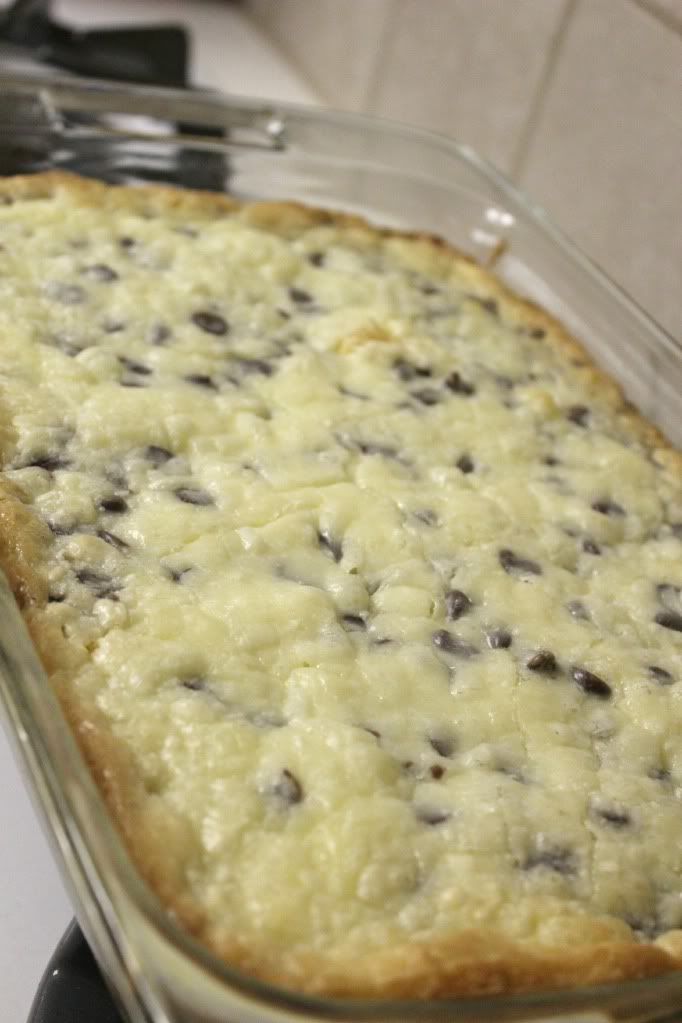 Seriously, this recipe is so easy and so good. Whip it up, share it, be the talk of the party. Or do like us and just devour it...no party necessary.
You'll need:
8 oz. cream cheese, softened
4 cups (1 lb.) powdered sugar
1 1/2 cups semi-sweet chocolate chips
Directions:
Preheat oven to 300 and spray a 9x13 baking pan with cooking spray.
Mix cake mix, melted butter, and one egg to form a dough. Press evenly into the bottom of the pan.
Mix powdered sugar, cream cheese, and remaining two eggs until smooth. Stir in chocolate chips. Pour on top of crust.
Bake at 300 for 40 to 50 minutes until top is golden brown.
Enjoy!
What sweets have you been craving lately? Any yummy Valentine's treats? It's less than a month away!