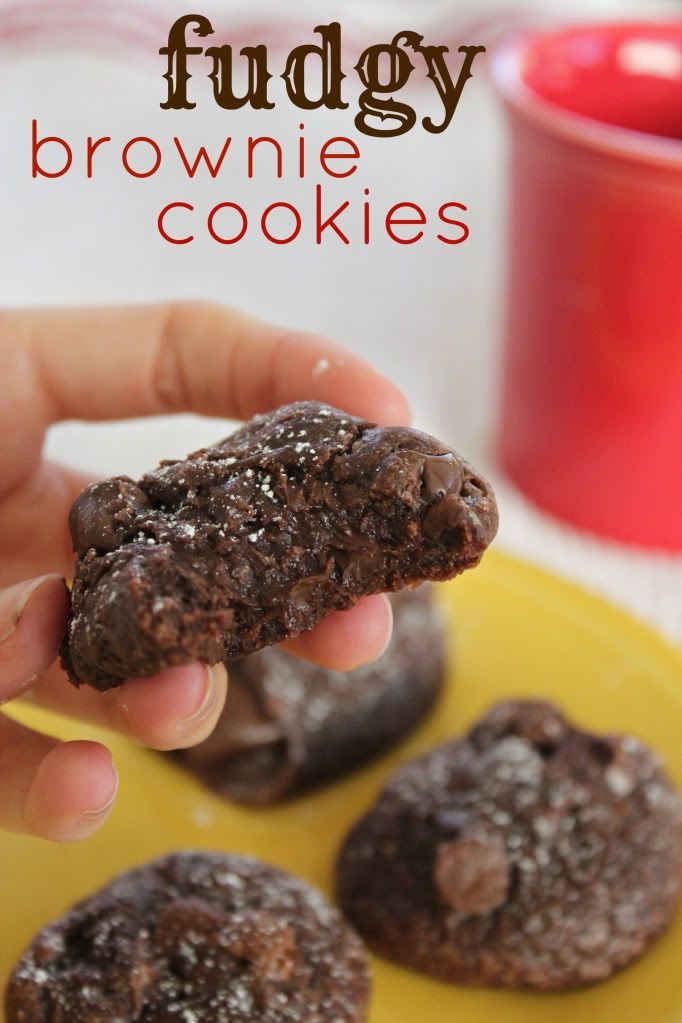 Did I have you at fudgy? Or perhaps brownie? Or was it the cookie part that reeled you in?
Seriously...melts in your mouth. Richest, fudgiest, chocolatiest (I'm just making up words now) cookies ever.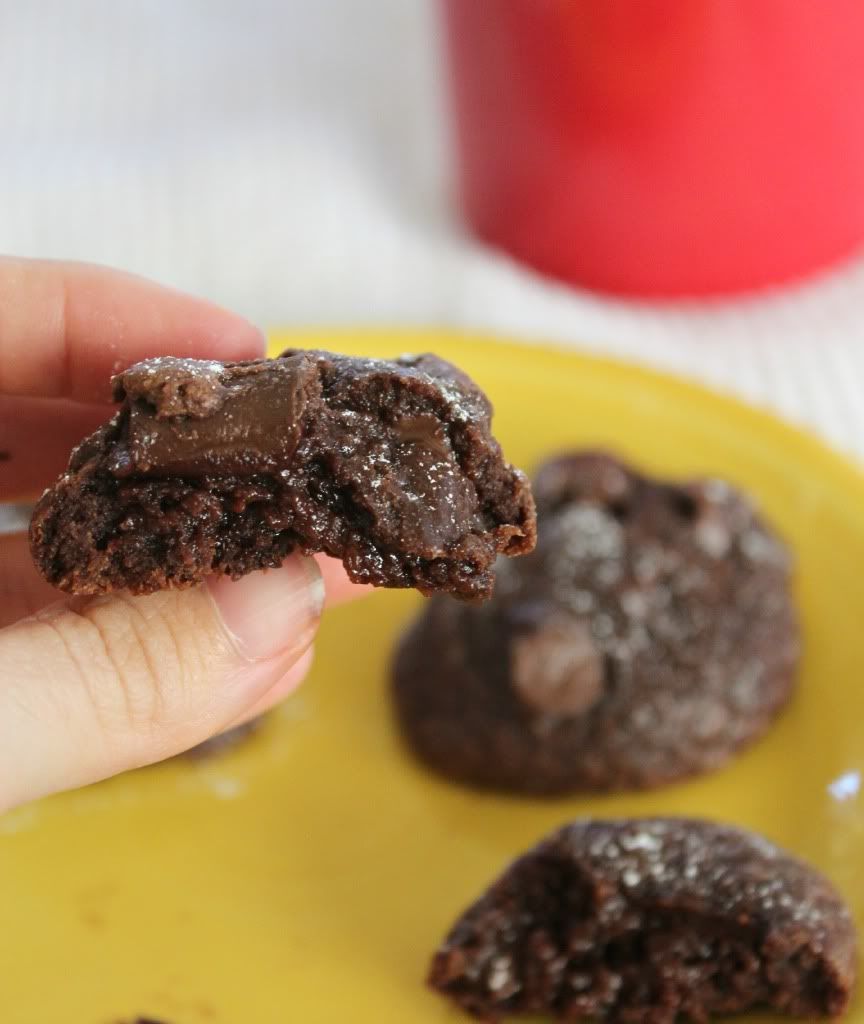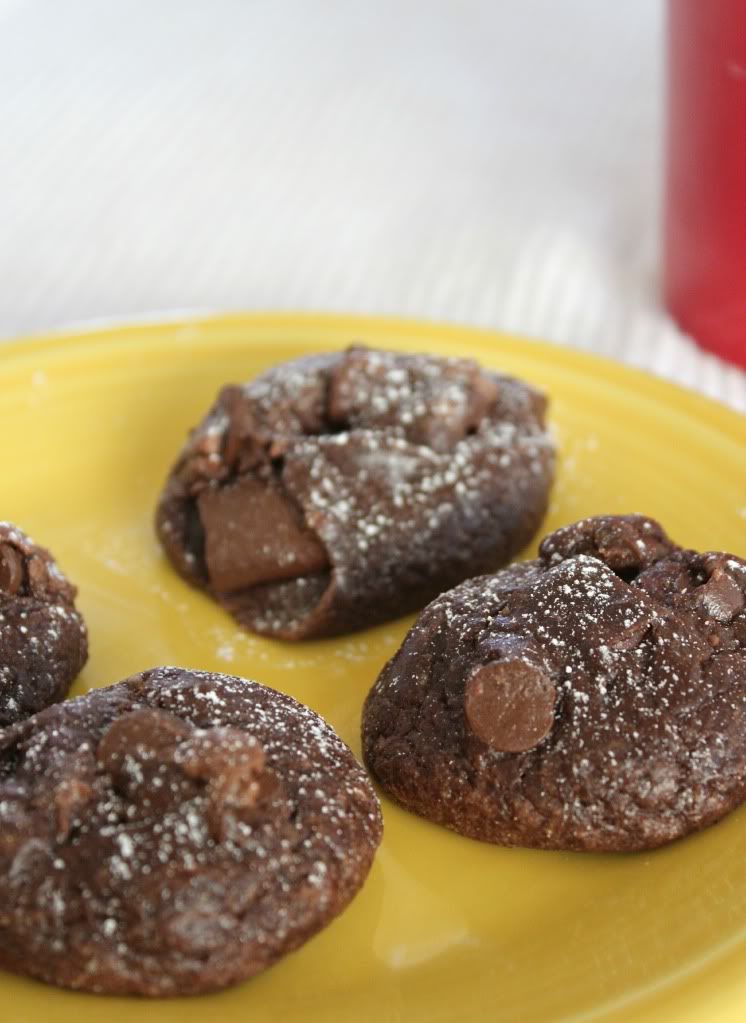 (note: these pictures were taken right after the cookies came out of the oven; once cooled they fully maintain their shape)
Last weekend some of Zach's family came to visit and I knew cookies were a must-have. My sister-in-law Amanda, who also happens to be one of my lifelong friends, is a brownie lover so I knew these cookies would fire her up. Unfortunately the rest of us didn't leave many for Amanda...
Each cookie is extremely dense and filling; pop two of these bad boys with a glass of milk and you'll be the most content, satisfied human being on the planet. No joke. They're that good. Extra bonus? They're easy. Super easy. You don't even need a mixer! I'll never buy those silly "brownie bites" at the store ever again.
You'll need:
1 package
(18 To 21 Oz. Box) Fudge Brownie Mix
1-¼ cup
All-purpose Flour
¼ cups
Packed Brown Sugar
2 whole
Eggs
½ cups
Butter, Melted And Cooled
2 Tablespoons
Water, Or More As Needed
1 cup
Chocolate Chunks
Directions:
1. Whisk together brownie mix, flour, and sugar.
2.Using a heavy spoon, stir in the eggs one at a time, followed by butter and 2 tablespoons water. If the batter appears like there is too much flour, add 1 more tablespoon of water. Batter will be very thick.
3. Fold in chocolate chunks
4. Cover and refrigerate for 2 hours.
5. Preheat oven to 350 degrees.
6. Grease a cookie sheet.
7. Drop heaping tablespoons of dough on the cookie sheet. You want pretty thick cookies here to get the brownie feel, about 3 inches apart. Press down slightly. Don't flatten completely. Bake for 8-10 minutes.
8. Remove from oven, allow to cool 2 minutes on cookie sheet. Transfer to a cooling rack to cool completely.
Recipe found here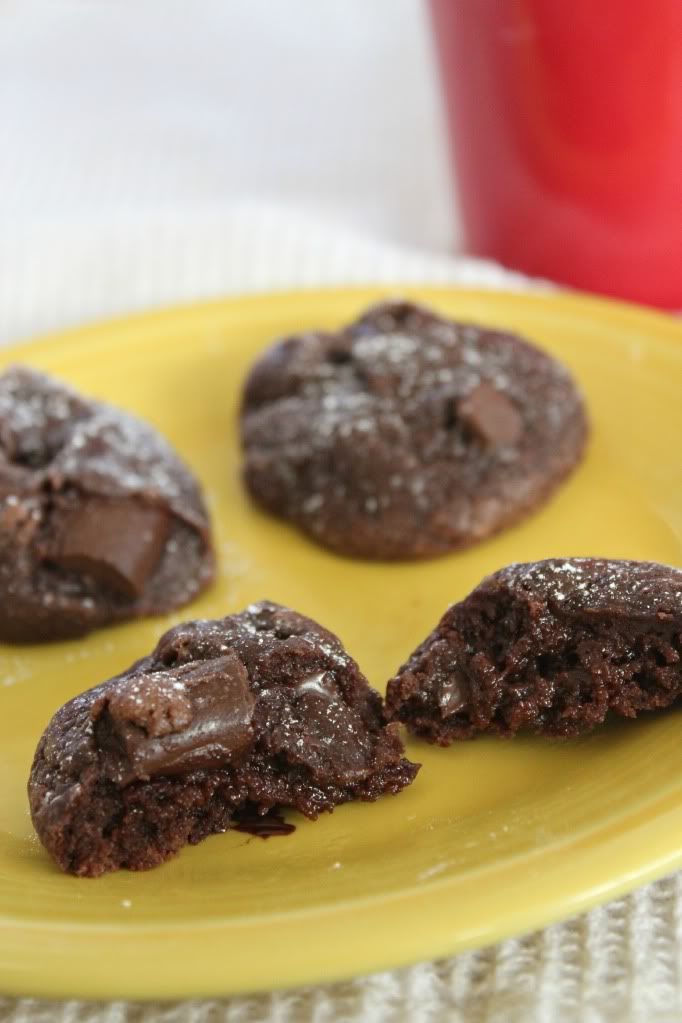 Hope your week is off to a great start!