My parents came to visit us Bear this weekend and it was such a special couple of days. I love watching my Mom and Dad love on our Baby Boy! Pretty sure Bear loves it, too.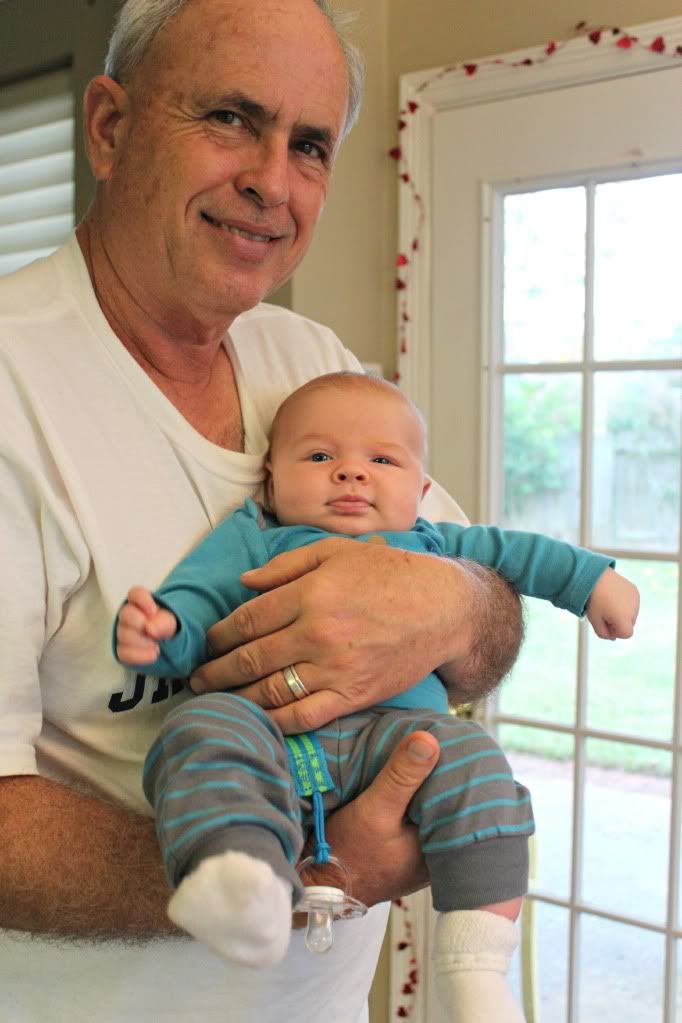 My Mom is the world's biggest reader; she's already getting little Bear started.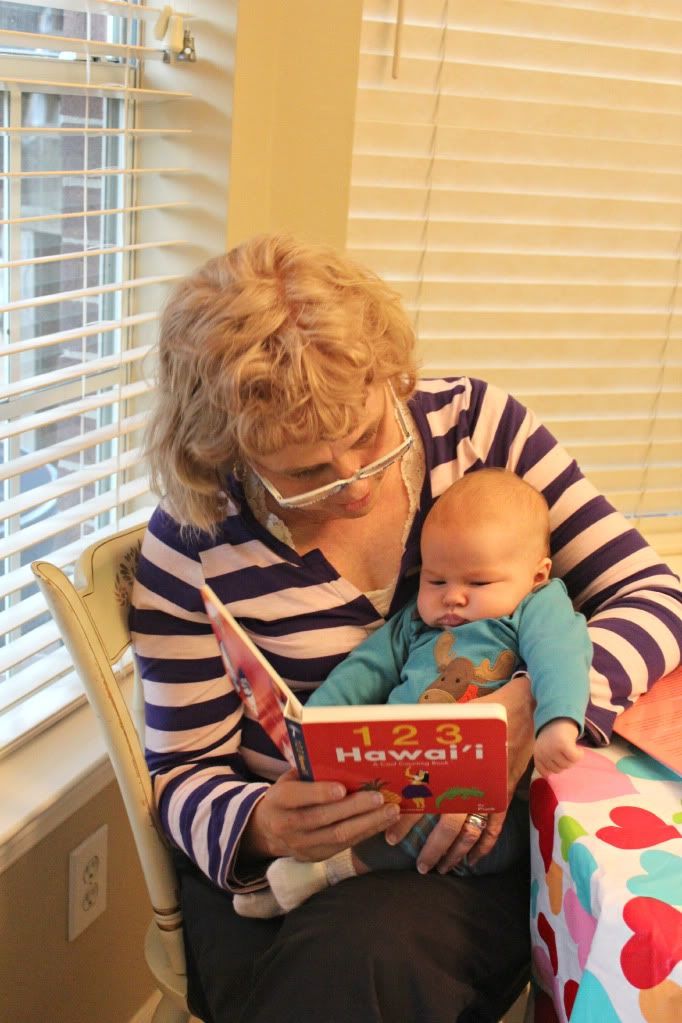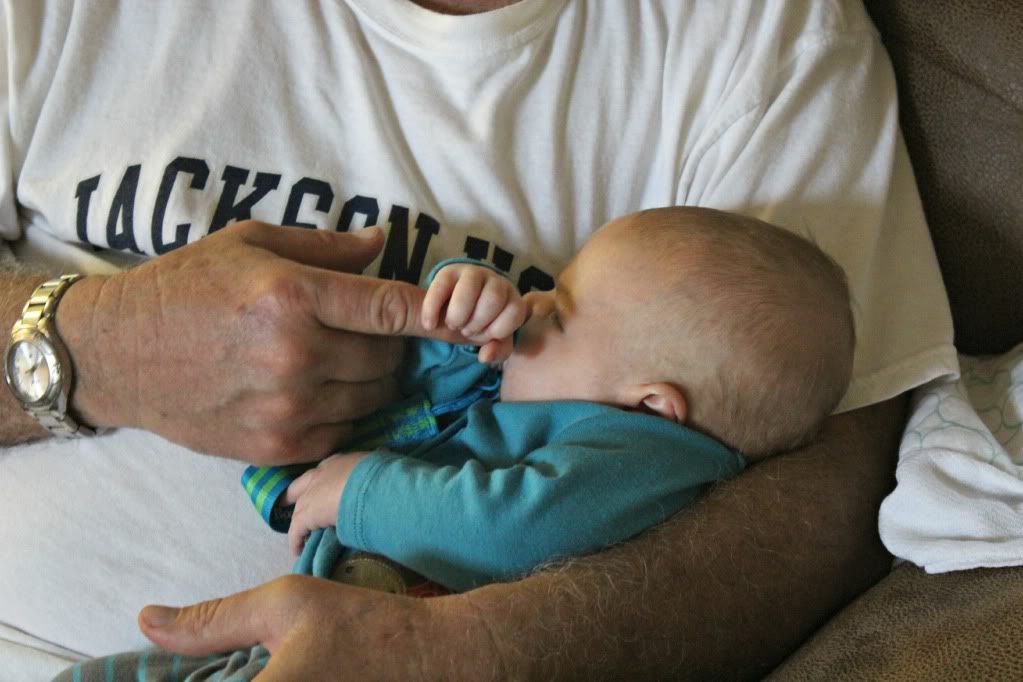 Somebody was pooped after all that fun!