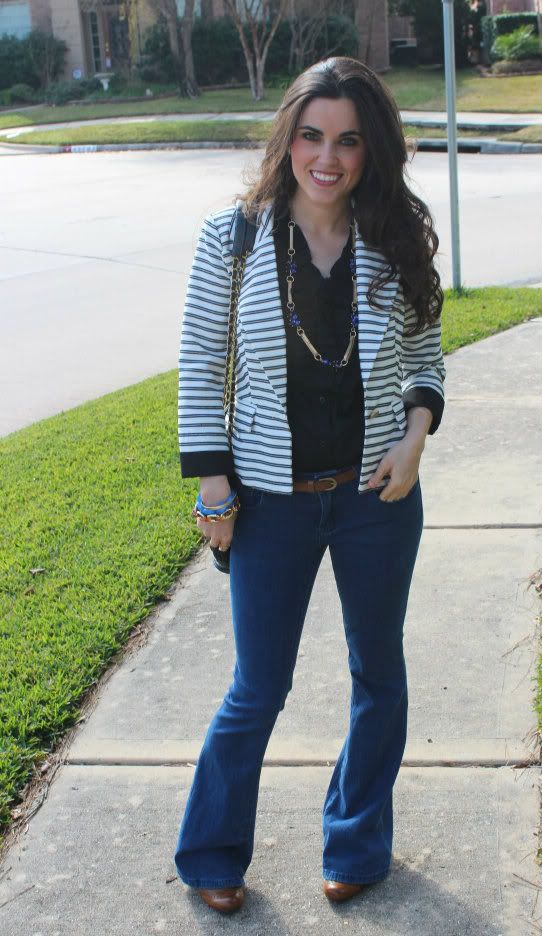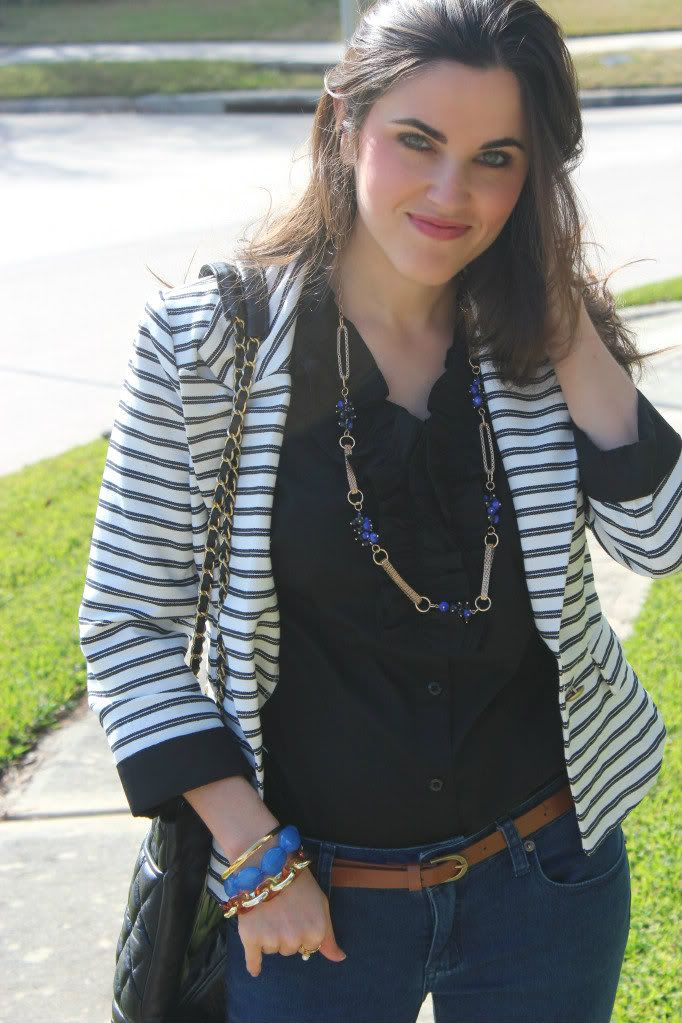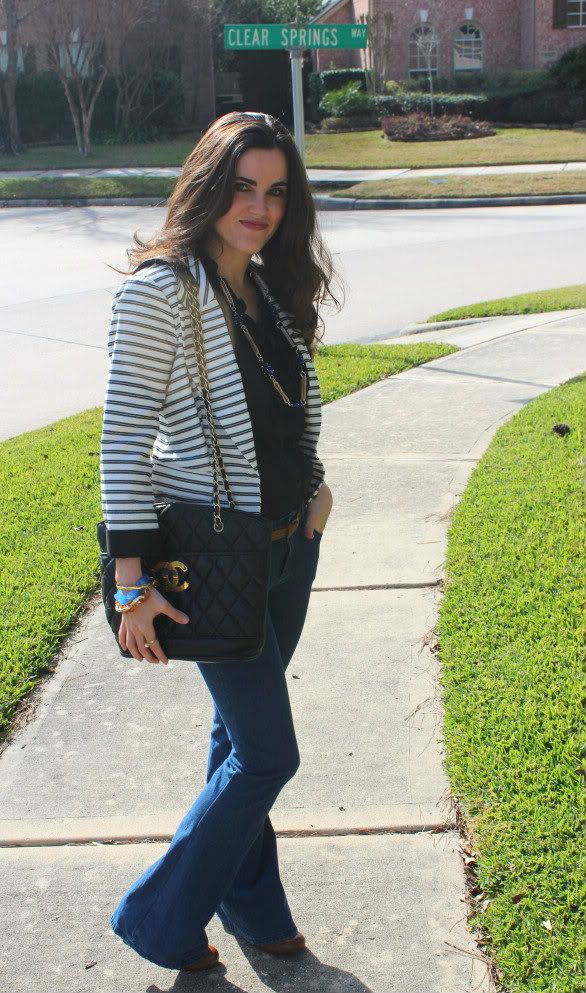 blazer:Dillards, jeans/belt:F21, bracelets:Charming Charlie, J.Crew, necklace:Francesca's, top:Target, bag:thrifted
I laugh at myself when I wear brown and black together; it takes me back to junior high days when my friends and I immaturely swore off any boys that paired brown belts with black shoes. I mean, we're talking big time no-no. "Brown and black, don't take him back". It was that serious. I'm just lucky Zach doesn't follow my adolescent dating rules or I'd be out a husband.
I'm all about skinny jeans, as my closet would certainly prove, but there's something about bell bottoms that get me all giddy inside. It's like playing 1970's dress-up, Saturday Night Fever style. John Travolta didn't have to worry about breastfeeding though...lucky dude. A button up top is the easy solution; nursing doesn't have to be super wardrobe-restricting! I love finding pieces that allow on-the-go breastfeeding and keep both Momma and Baby happy.
What styles are you currently loving? Do you ever branch out from trendy skinnies? Would love to hear your thoughts!