This is one of the first times, since having Bear, that I've gotten semi-dressed up. I must admit it felt pretty good. Yes, I love flats and sweats and all things that come with new mommyhood. But sometimes it's nice to put on a pink skirt and heels and embrace not only being a Mommy, but also being a girl.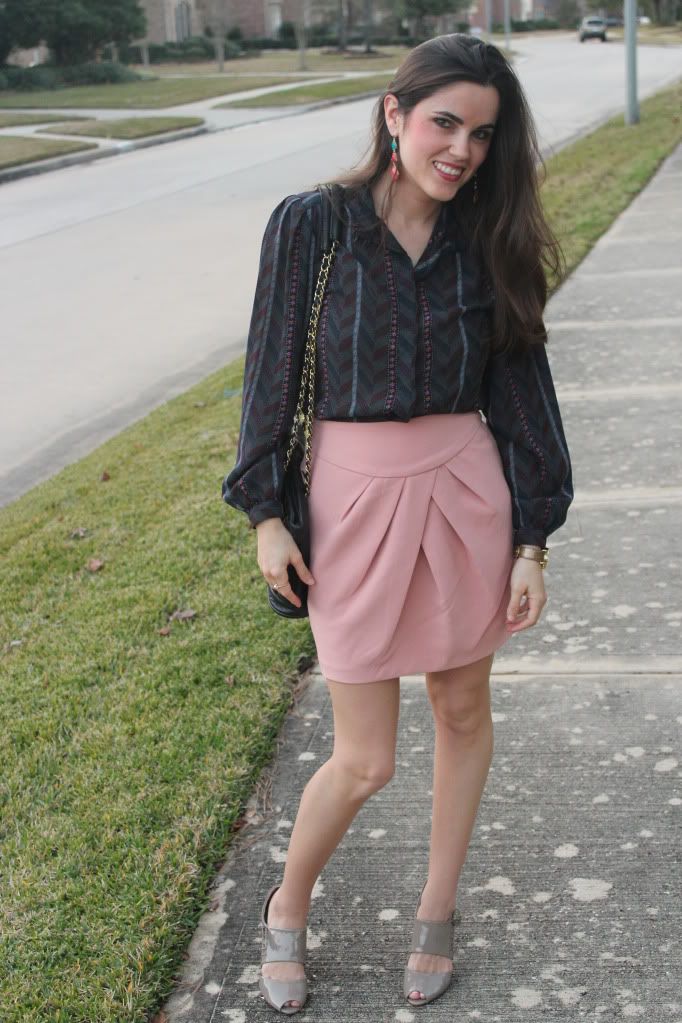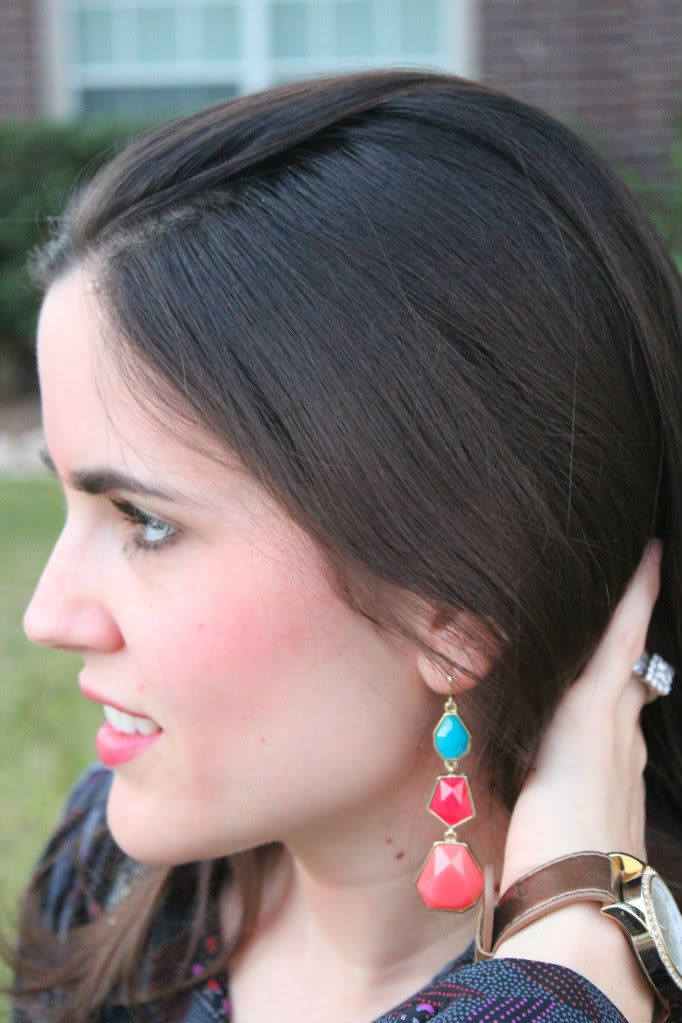 skirt/heels:F21, blouse/purse:thrifted, watch:Kohl's, earrings:Francesca's
It was a sunny 80 degree day in Houston today, allowing for bare (white!) legs and peeping toes. Even a dressy blouse is breastfeeding-functional when paired with a nursing tank underneath. Pushing a stroller in four inch heels might not seem practical, but then again neither is staying in pajamas all day (guilty of both).
Happy weekend, friends!