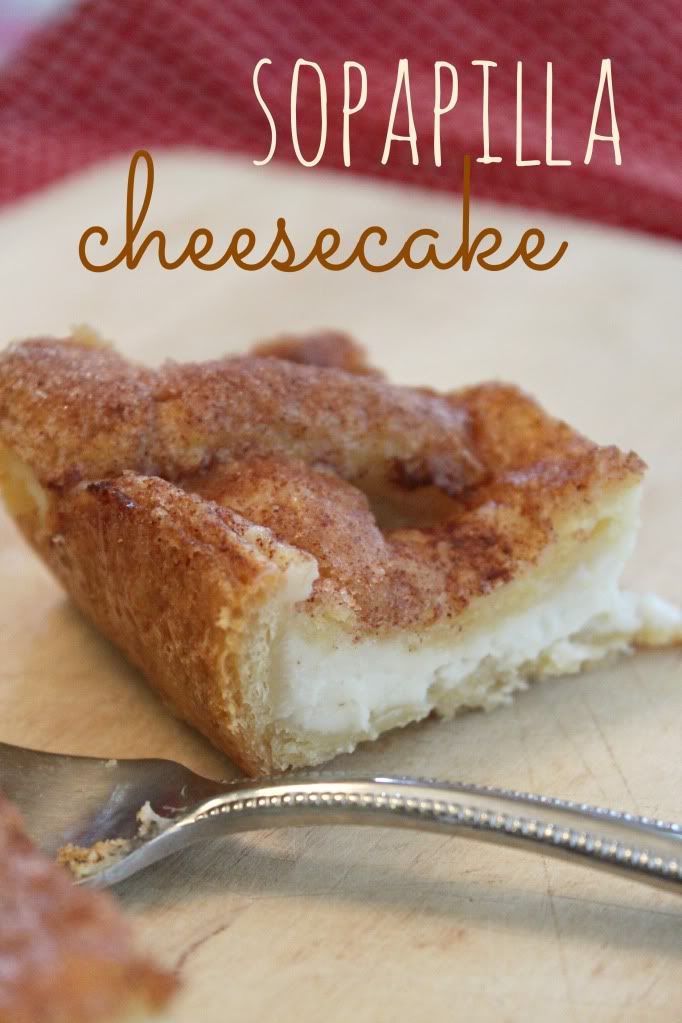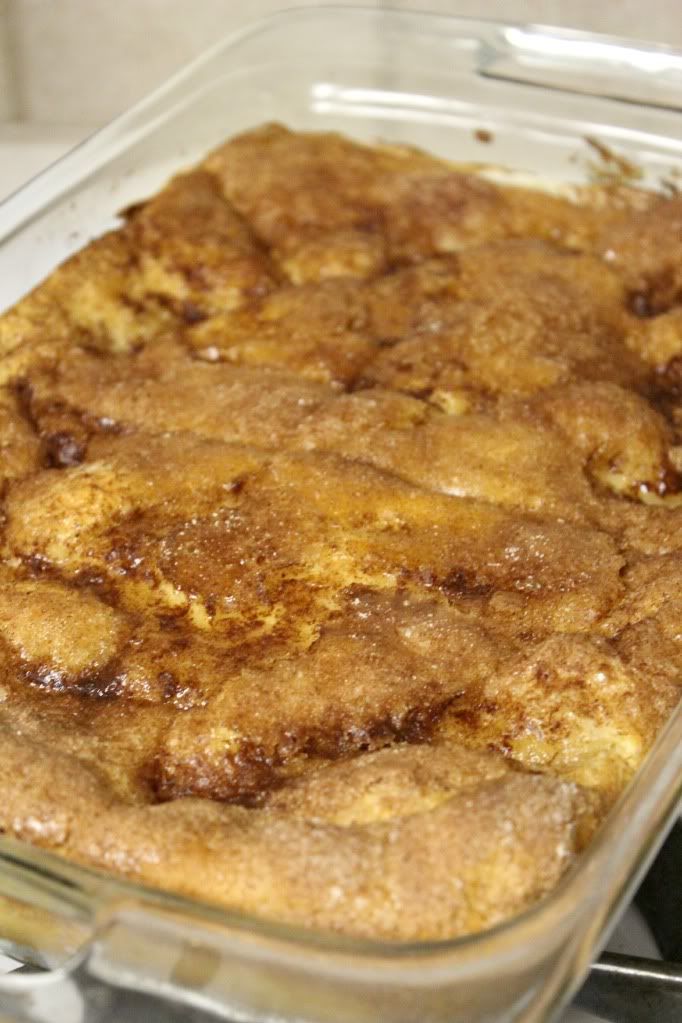 Our good friends Cody and Alexis had us over for lunch today and treated us to beef fajitas; it was a delicious feast of Mexican food that left everyone almost...almost...too full for dessert. But somehow we managed to make room for sopapilla cheesecake, which turned out to be a hit. Zach was the biggest fan; when we got home this evening he had a third helping and asked, "Why don't we make this for, like, Thanksgiving?"
Turkey, dressing, and sopapilla cheesecake. Now that's a menu I could get behind.
You see, last night around 10pm we were trying to scrape together a dessert recipe that would go with the Mexican food Cody and Alexis were preparing. Sopapillas kept coming to mind, but we knew they'd be impossible to make ahead of time. Suddenly Zach stumbled upon this recipe and we knew it was the winner. Easy, yummy, and the perfect end to any meal...even Thanksgiving.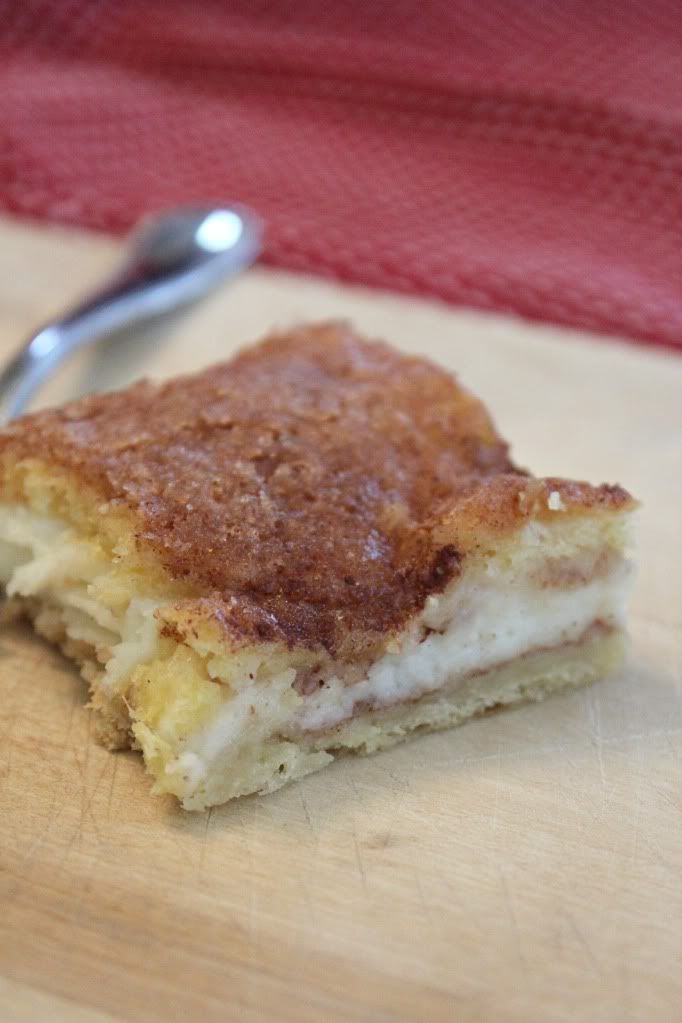 The cinnamon sugar on top is our favorite part. Add a little extra if you wish...the cripiness of the baked sugar with the soft, rich cream cheese is enough to send you back for seconds. Or thirds.
You'll need:
2 pkg. Pillsbury (8 ct.) crescent rolls
Directions:
Using a 9 x 13 baking pan, unroll one package of crescent rolls.
Mix together the cream cheese, sugar and extract.

Spread over the crescent rolls.
Unroll the other can of crescent rolls and place on top of cream cheese mixture.
Pour one stick of melted butter or margarine over the top and sprinkle with about 1/2 cup of the cinnamon sugar mixture.
Bake at 350 degrees for 30 minutes.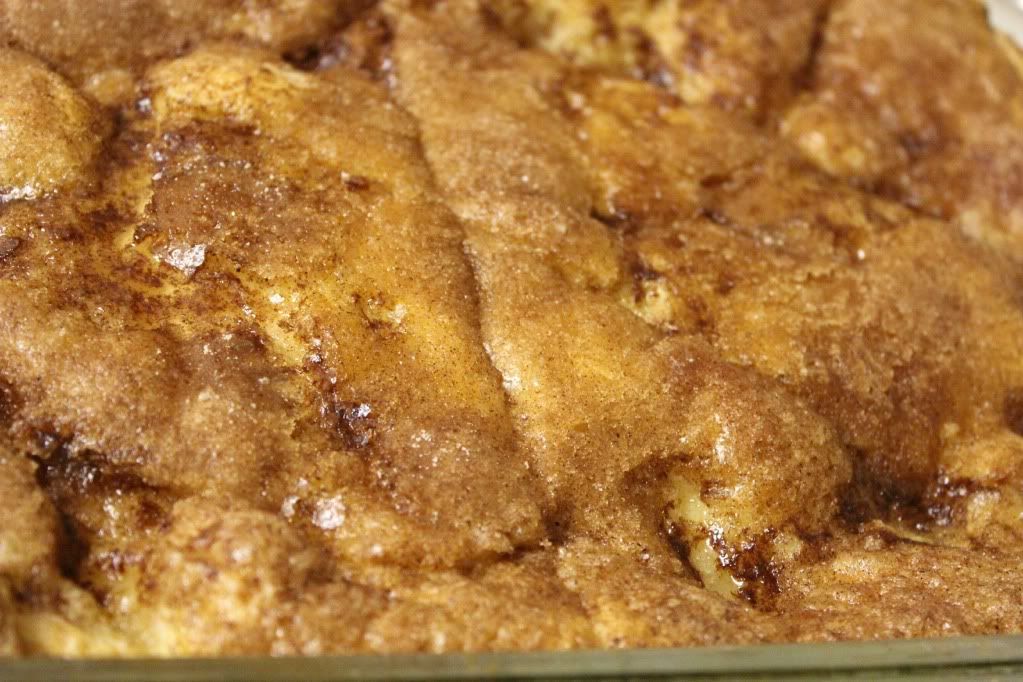 Hope your weekend was a sweet one!