We kept it simple...cuddle time and a few small, special gifts for Baby. Somebody loves his Daddy.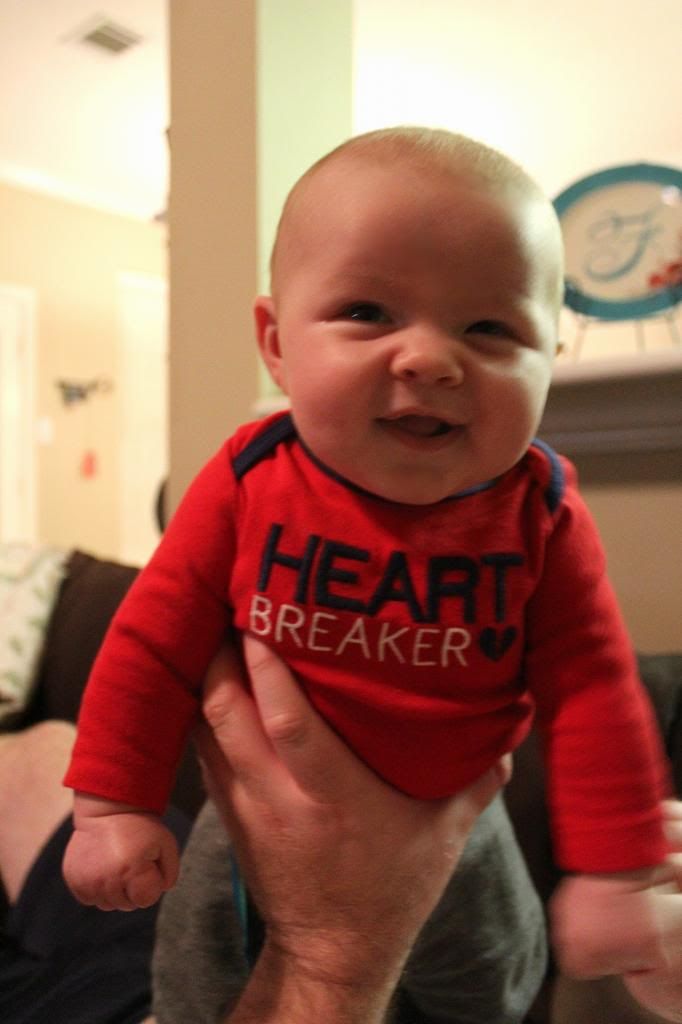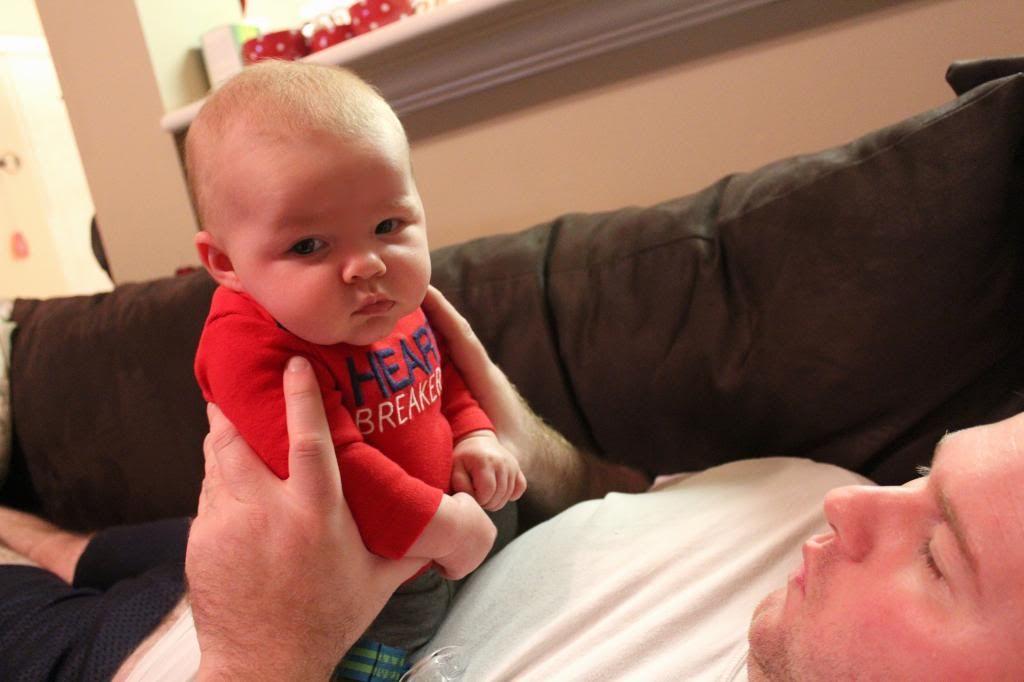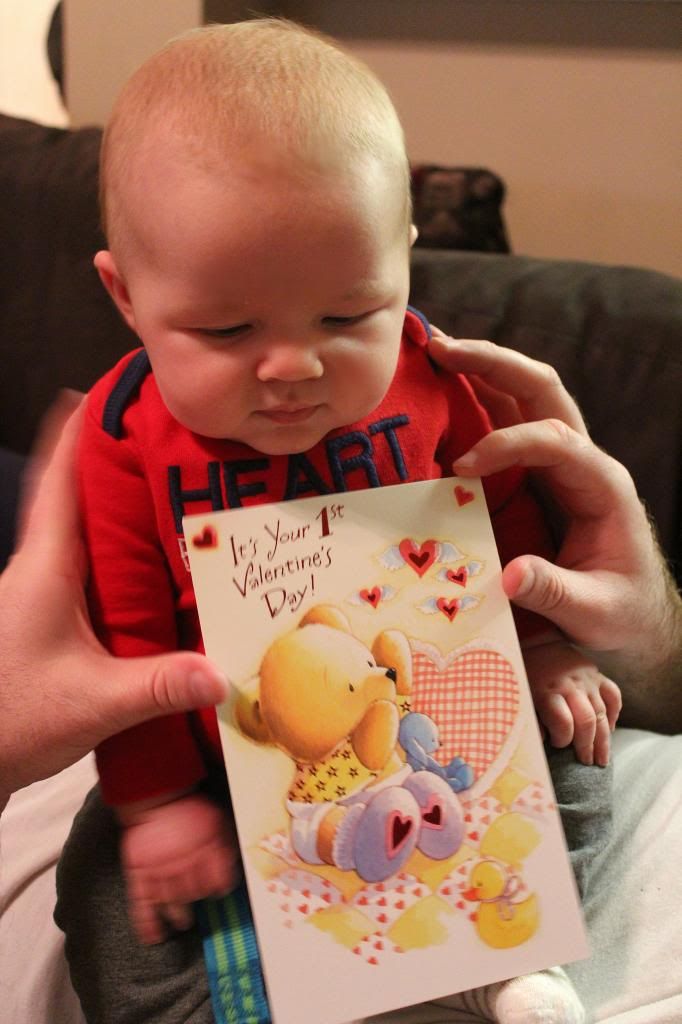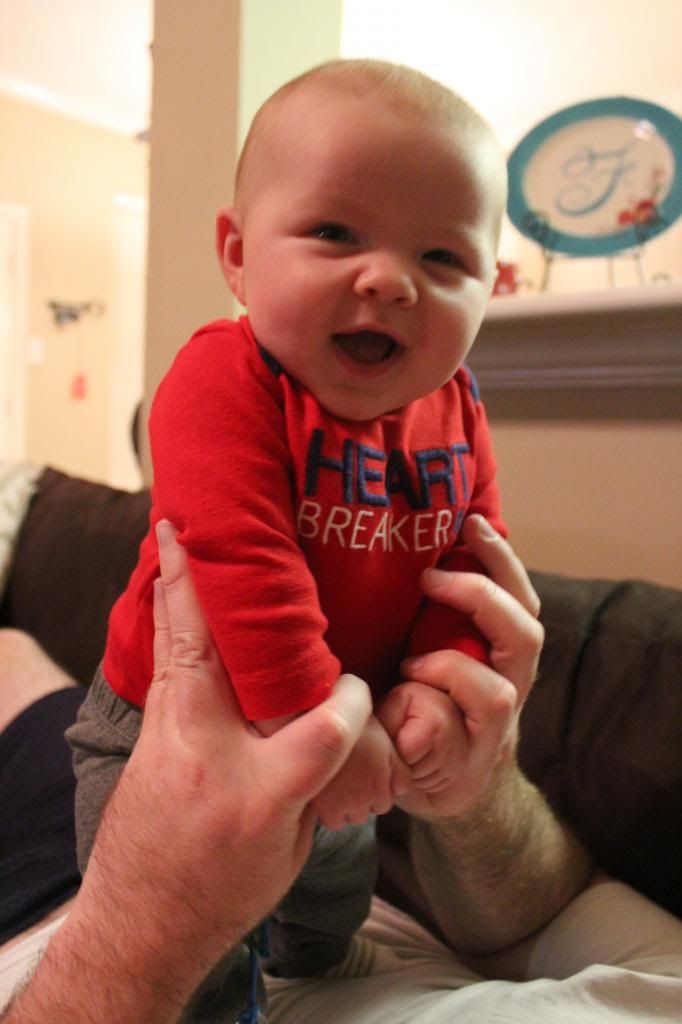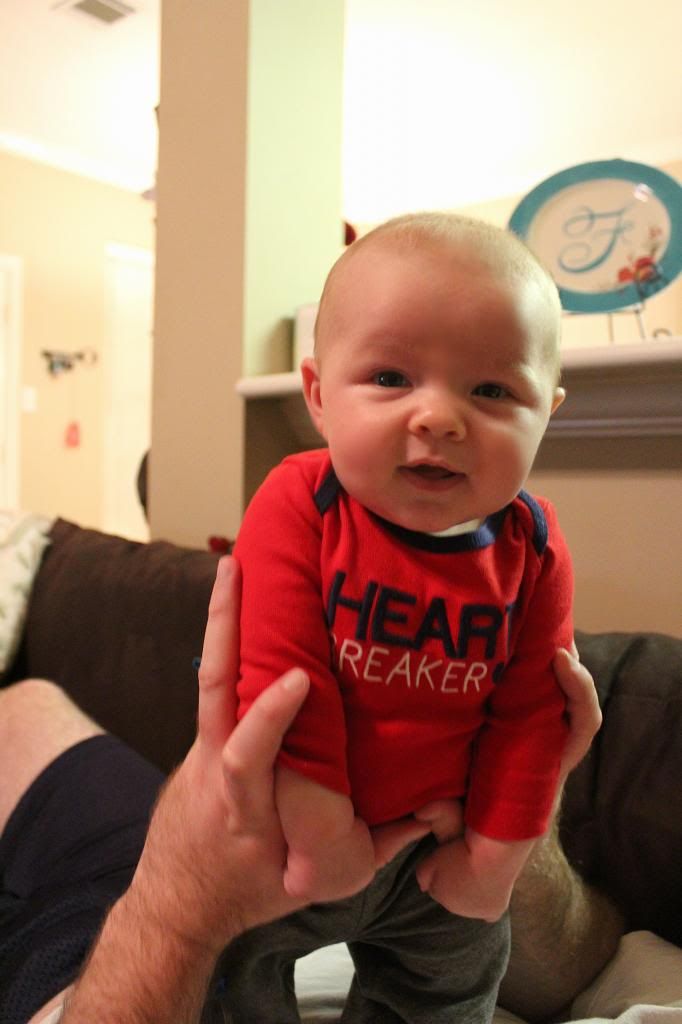 Hope you & your Valentine had a special day!
My parents are on their way to Houston right now so Bear and I are busy preparing for a fun weekend. We just left chocolates & a note on their pillows...having house guests is such a treat! Hope you have a wonderful weekend!
p.s. There's a Snickers Chocolate Chip Cheesecake in the oven that's smelling heavenly...recipe coming soon :).