Zach and I have started introducing toys to Bear, even though he's not too interested just yet. Sunday afternoon we went upstairs to his nursery and played around for a bit, then let him spend some time in his crib (second time ever! still sleeps in the nap nanny in our room at night). Our good friend and "fairy godmother", Ann Allen, made all his bedding and did such an amazing job; we are so ready for our Little Man to spend his nights sleeping away in his comfy crib.
But for now, this is as close to sleeping as it's gonna get...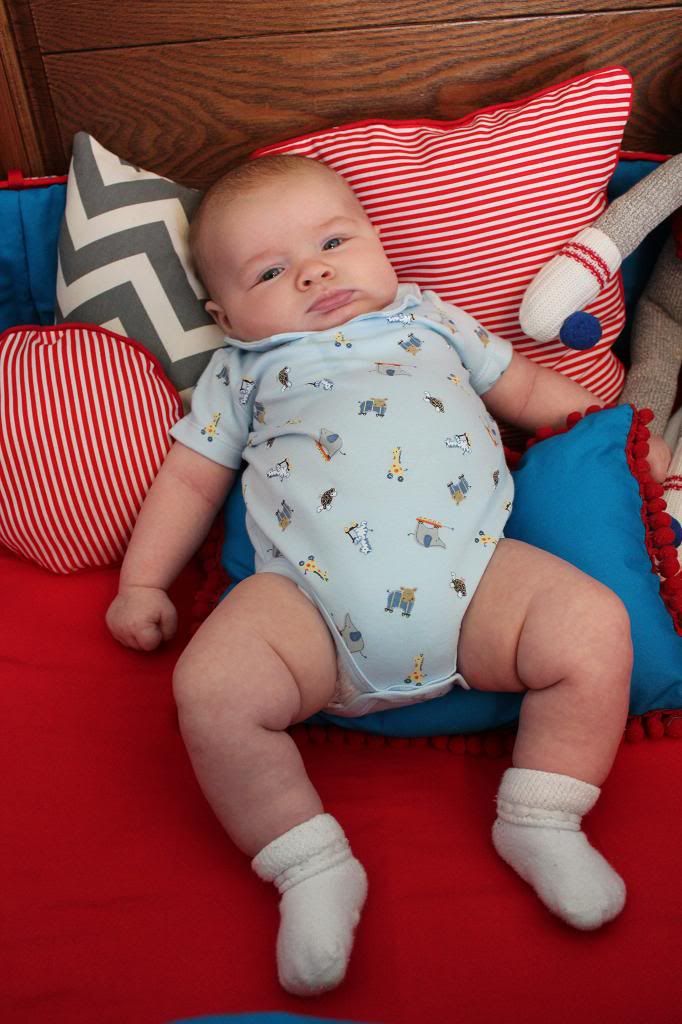 He's standing already! Just kiddin'. Zach's ninja arm is hidden from view. We're sneaky like that.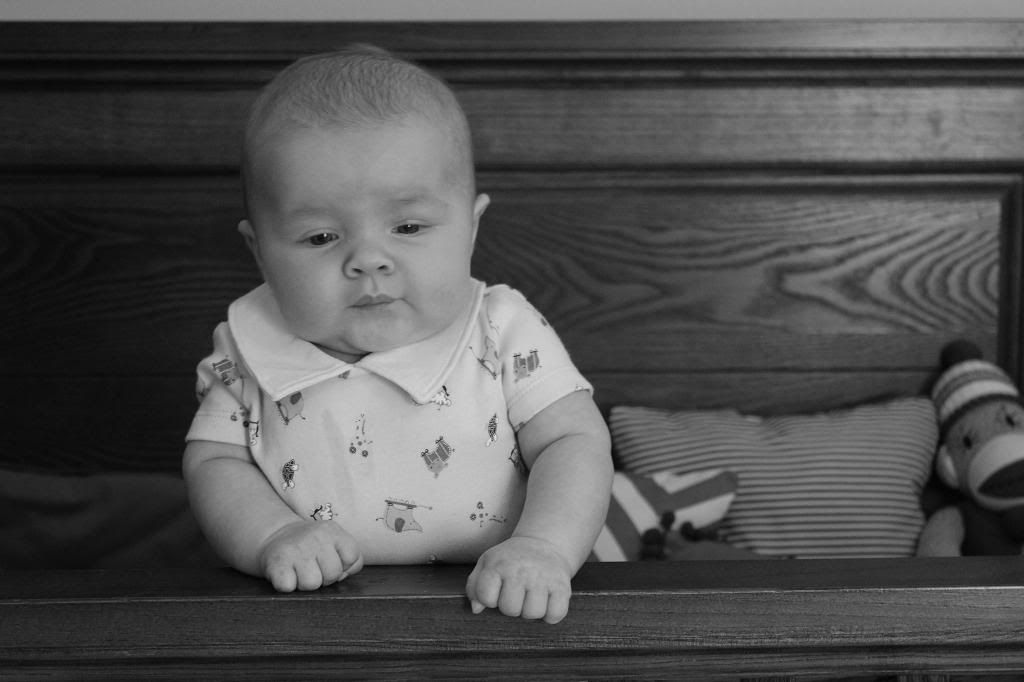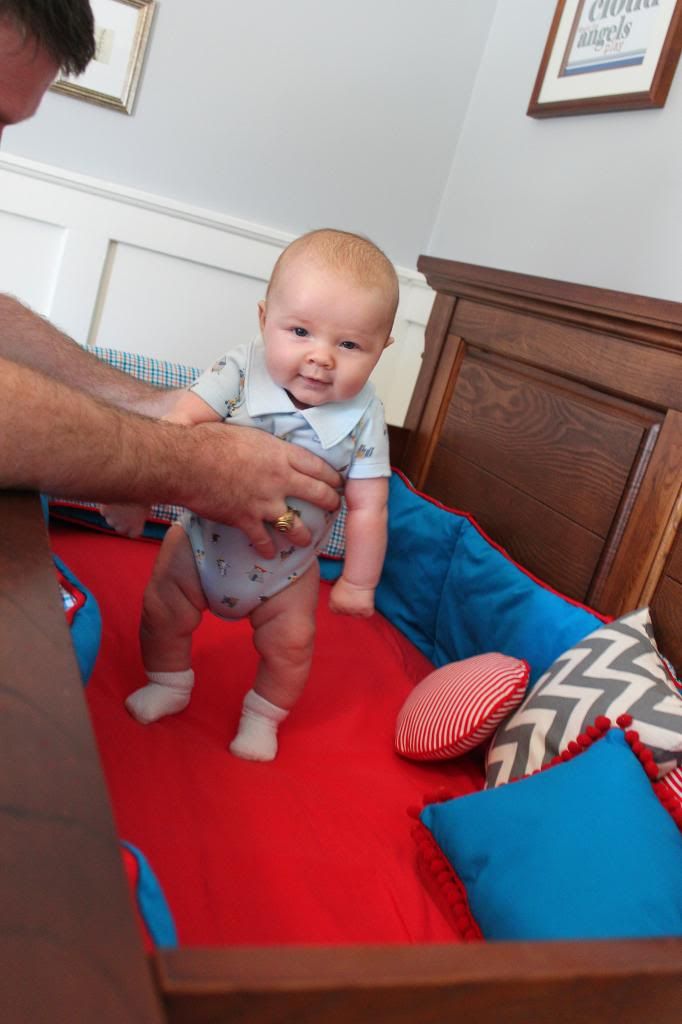 First time in his Snug! He loves it and is sitting up in it really well.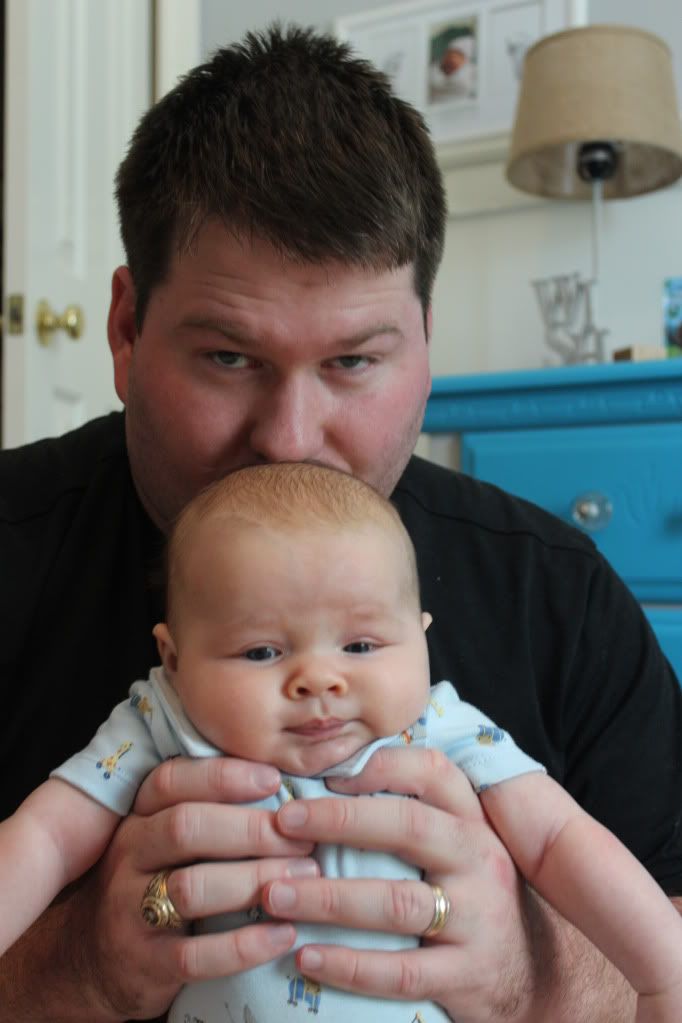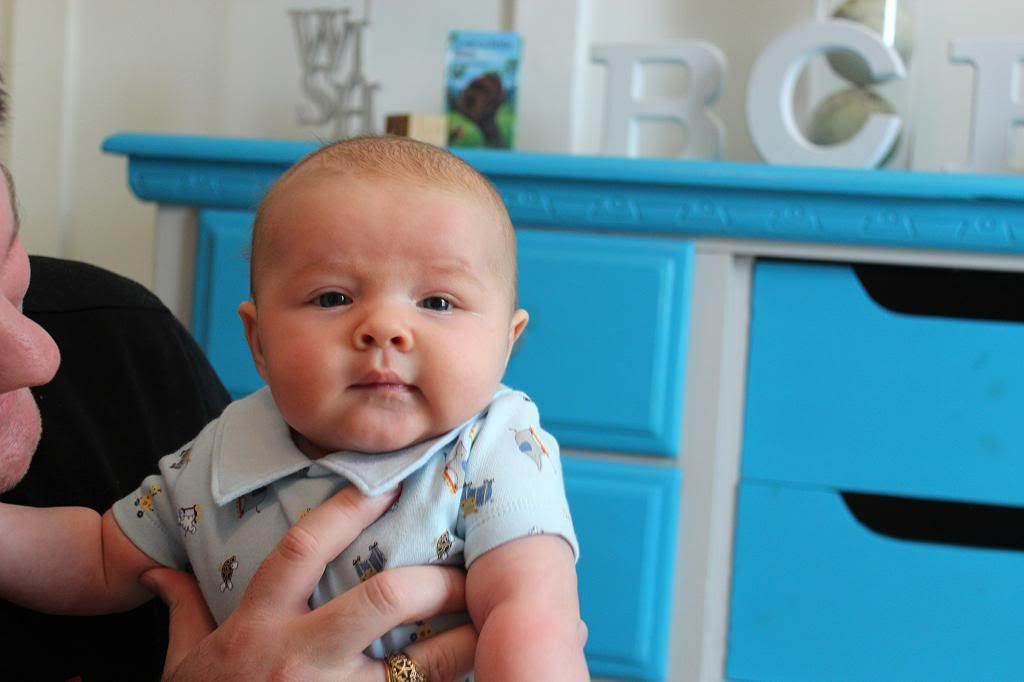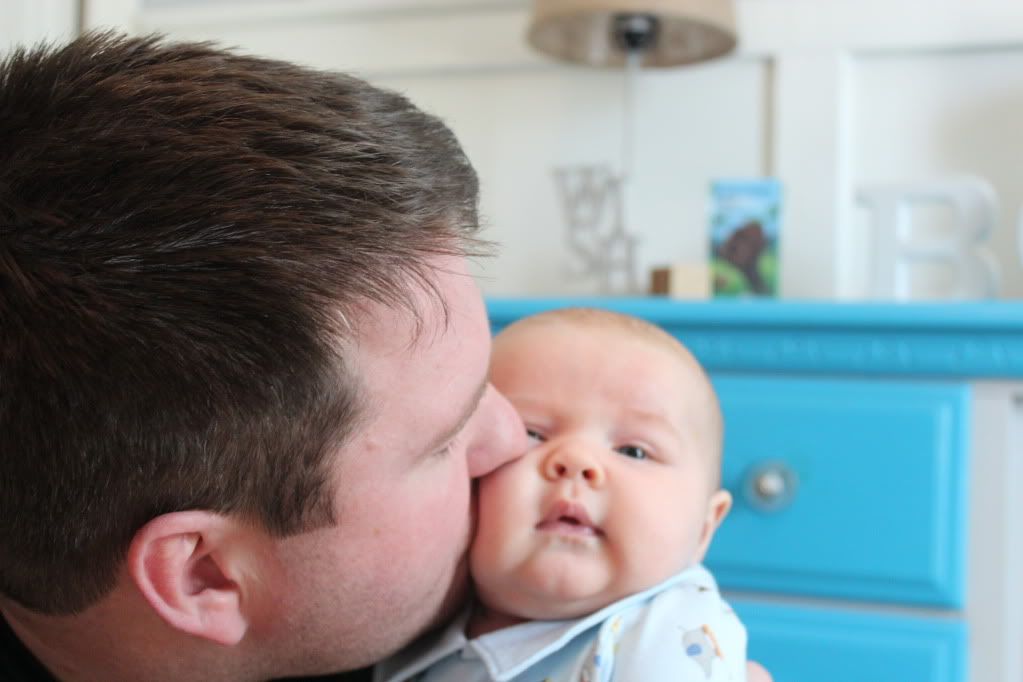 One quick story...
Sunday afternoon I put Bear on his activity mat while I did a few dishes (he was still in eyesight, don't worry!). When I came back to pick him up, I was so proud that he had rolled onto his side! He hadn't done that before. Then I looked up at the TV and realized what enticed the roll...he was watching the DCC. Like, really watching. When a commercial came on he completely lost interest, rolled onto his back, and fussed. Like father, like son.
Hope you're having a great week!