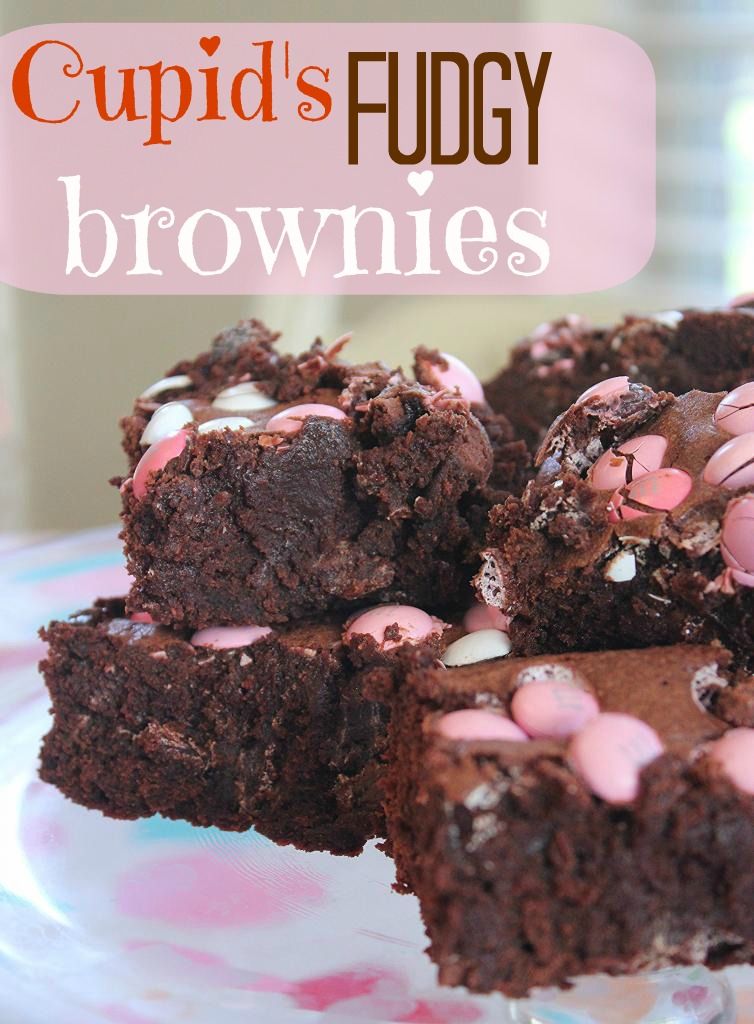 Deemed "Cupid's brownies" because you're sure to fall in love at first bite.
Much to this Mommy's sleepy disappointment, Bear woke up bright and early Sunday morning. My disappointment soon faded as I cuddled our sweet boy in my arms and soaked up every bit of giggly pat-a-cake. Bear dozed off after an hour or so, leaving Momma wide awake and in search of a task. Floors needed sweeping, laundry needed washing, but instead brownies were baked. And thank goodness such an unnecessary choice was made. These are hands down the best brownies I've ever tasted. Thank you, Sarah, for the awesome recipe!
Believe it or not, this was only my second homemade brownie attempt; I've always been a brownie-box kinda girl. I'm officially converted now, as this recipe has shown me that it's worth the extra few minutes to make a stand-out batch.
Super dense, rich, and bursting with chocolatey goodness, these brownies are sure to wow your Valentine.
You'll need:
2 cups sugar
1 1/2 sticks melted butter
1/2 teaspoon salt
3 eggs
1 cup unsweetened cocoa powder
1 cup flour
1 cup Valentine's M&M's


Directions:
Preheat oven to 350 degrees. Coat a 9x9 inch pan with cooking spray and line with parchment paper. Set aside.
Heat the butter in a small saucepan until JUST melted. In the bowl of a stand mixer, place the sugar, salt, and butter and mix until combined. Allow to cool for 5 minutes. Then, on medium speed, add eggs, one at a time, until combined. With the mixer on low, slowly add the cocoa powder, one spoonful at a time. Then add the flour, and 1/2 cup of the M&M's.
Using a spatula, spread the batter in the prepared pan. Sprinkle with the remaining M&M's and bake 25-30 minutes, or until just set. Let cool.
recipe tweaked from here
note: I baked ours for about 45 minutes and they were perfect...just depends on your oven. Brownies will be done with a toothpick inserted in the center comes out clean.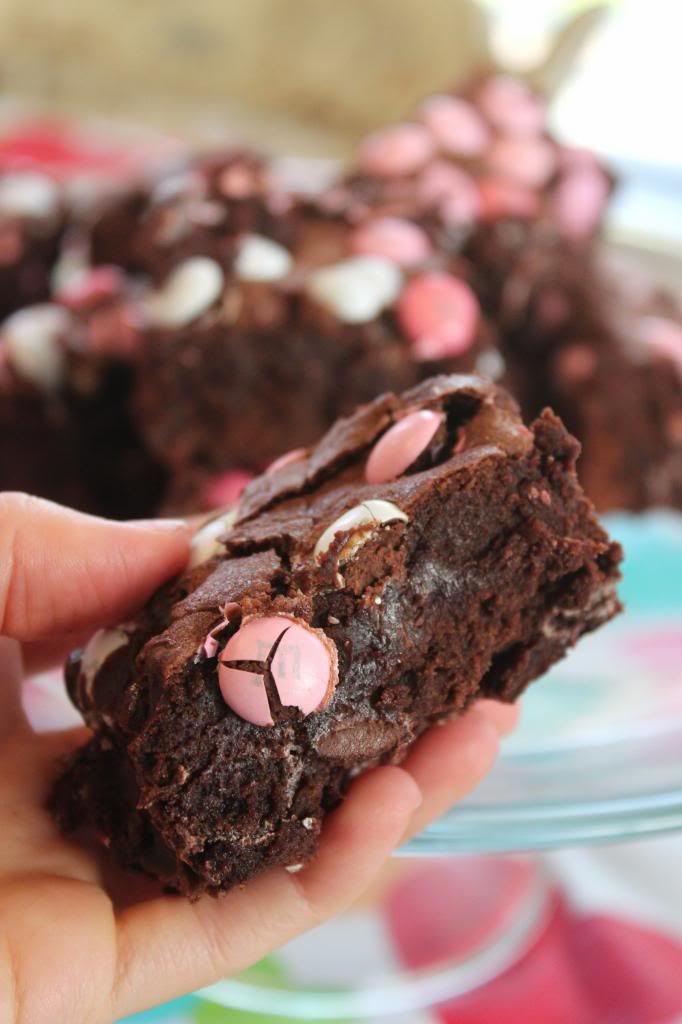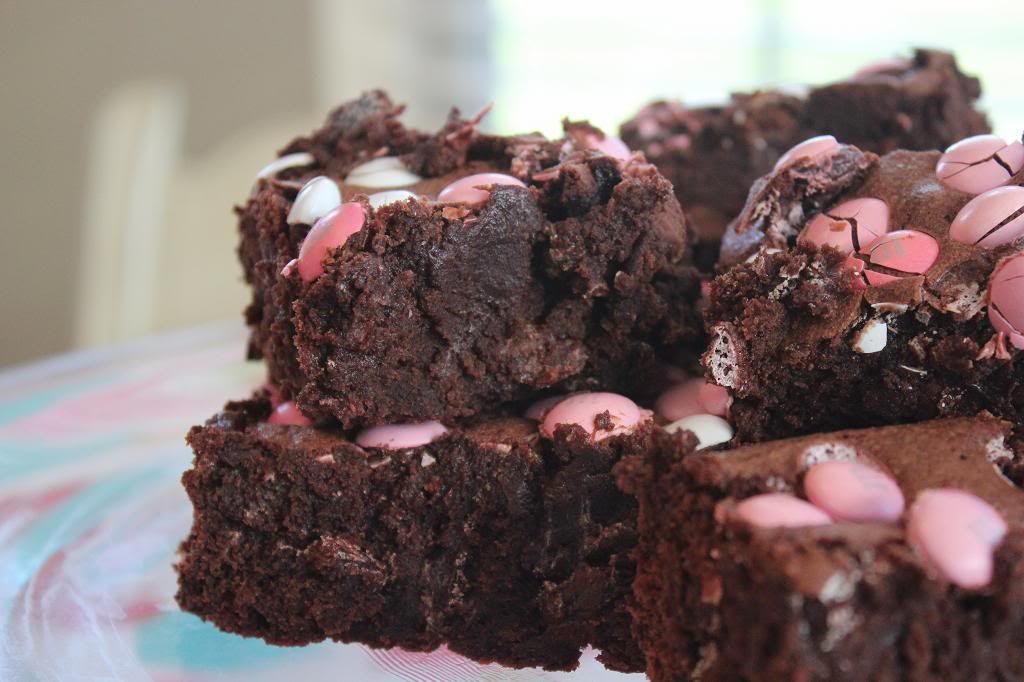 Can you believe it's only 9 days until Valentine's Day?! Z already gave me my gift....a lovely charm bracelet from James Avery. He did good! Now to get him something...if only men were as easy to shop for as women. He wants a jerky dehydrator; how's that for romantic?