Last week, Zach's family was nearly to Houston when it hit me....there are no surprises/treats/welcome gifts in the guest bedroom

s

.
This is a major problem, you see, because I am alllllllllll about surprises. I blame it on my Dad; growing up, I don't think a day went by that he didn't surprise one or all of us with candy, a card, or some little make-you-smile something. (you set the bar high, Dad...Zach thanks you)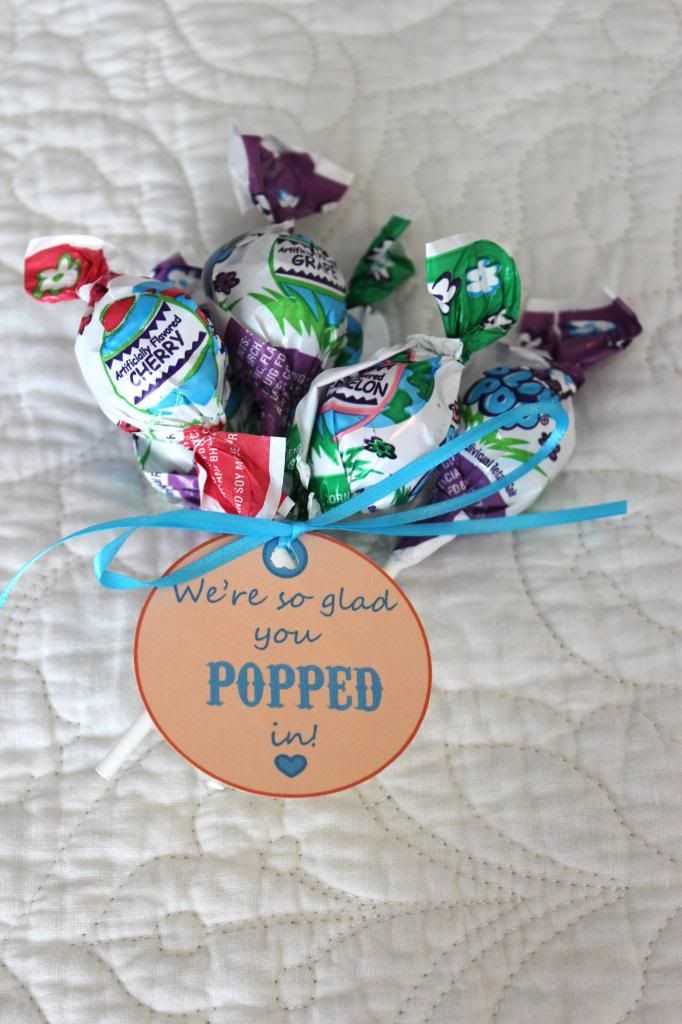 "Mom, why are you photographing suckers when there's a much cuter subject in the background?"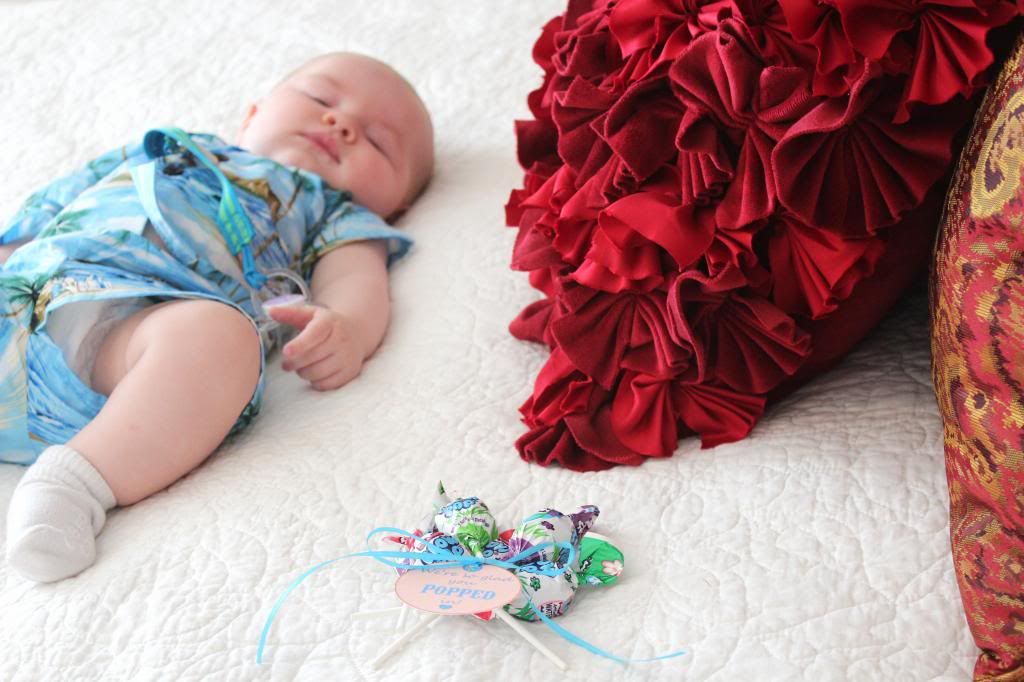 The tags were simple to make; email me at
bmercer5642@gmail.com
if you'd like the printable or whip up your own cute creation. You're sure to make any guest feel extra special!
How do you welcome guests in your home? Would love to hear your ideas!