Last week my Mom and Dad came to visit Bear us and we had the best time; they are seriously the best guests on the planet. My Dad even mowed the lawn for Zach while he was at work and my Mom was rarely seen around the house without a bottle of 409 in hand. Even though Bear's four months old (today!), we'll still use all the help we can get. Thank you, Mom and Dad! We loved seeing you both and can't wait for Easter (sorry we're not as good of house guests as you two! I doubt your yard will get mowed...but we'll bring lots of hugs).
a few pictures from the visit...
(my brother and his wife are stationed in Honolulu and my parents brought back this adorable tropical outfit for Bear)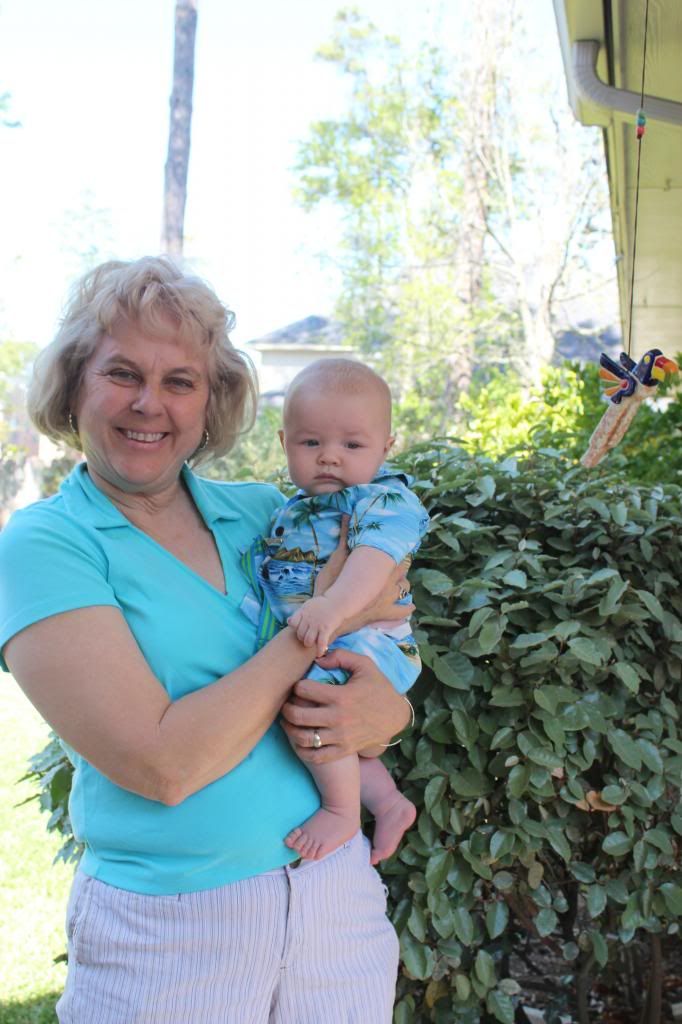 yummy dinner at Wings 'n More (including our favorite, fried pickles)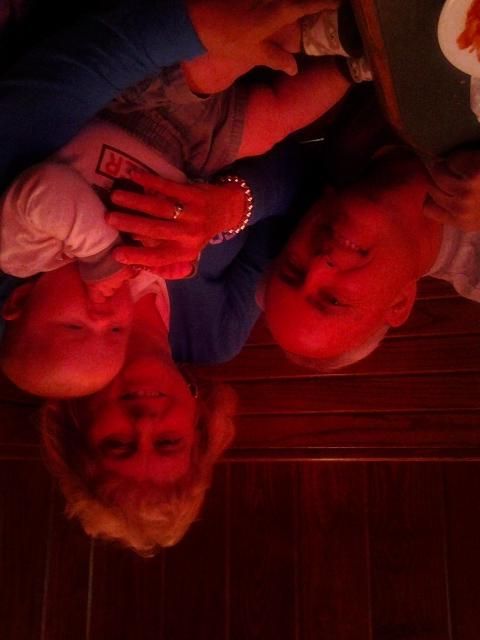 someone loooves their activity mat (especially looking in the mirror)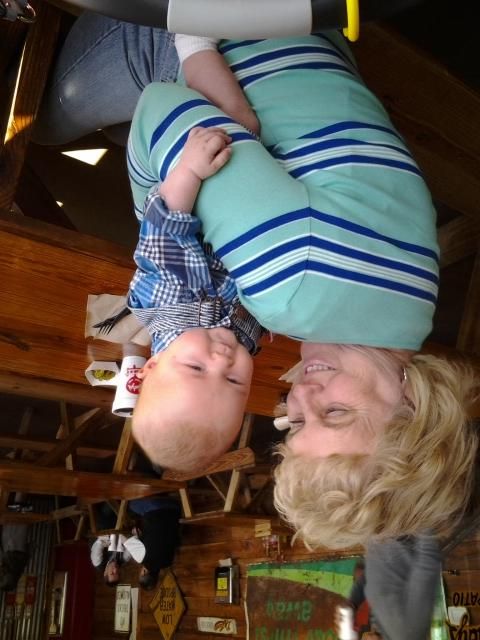 I hope your week is off to a wonderful start! Can you believe it's almost Easter? Can't wait to show you guys what's in Bear's basket!