We had a great playdate last week at Market Street; Bear likes the older ladies :)
Boston on the radio+grande Mocha Frappuccino=happy girl
We ordered Bear
these
and can't wait to let him try them! It'll be a while before we give him one, don't worry mommy-pros :).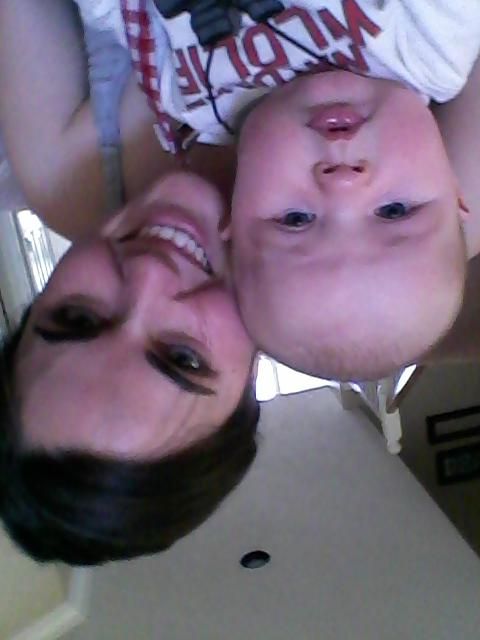 Not quite sitting up solo, but close!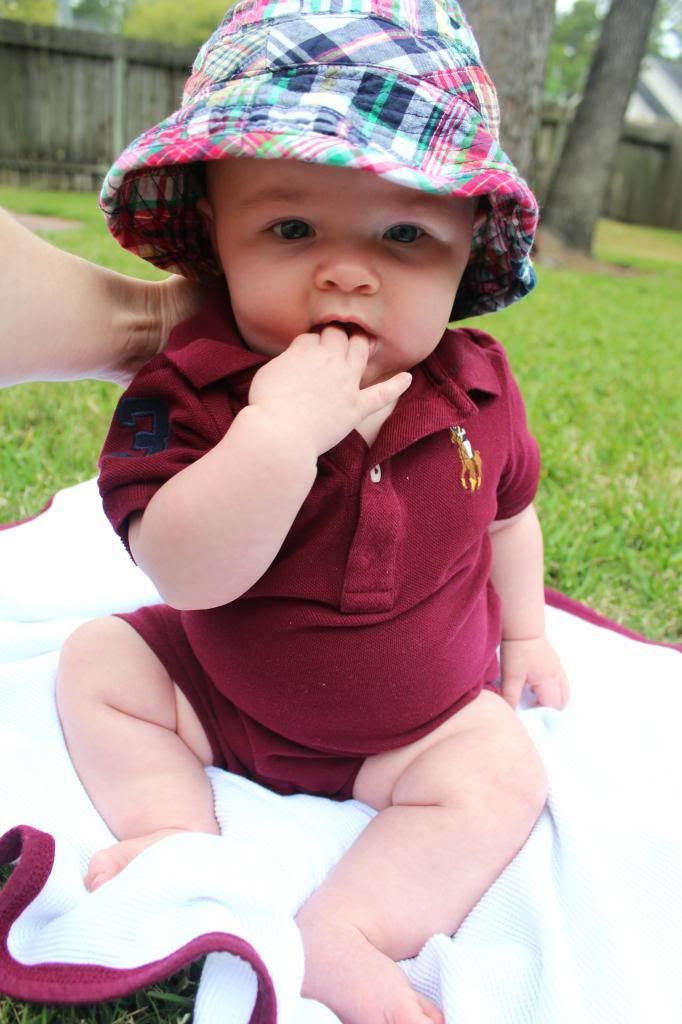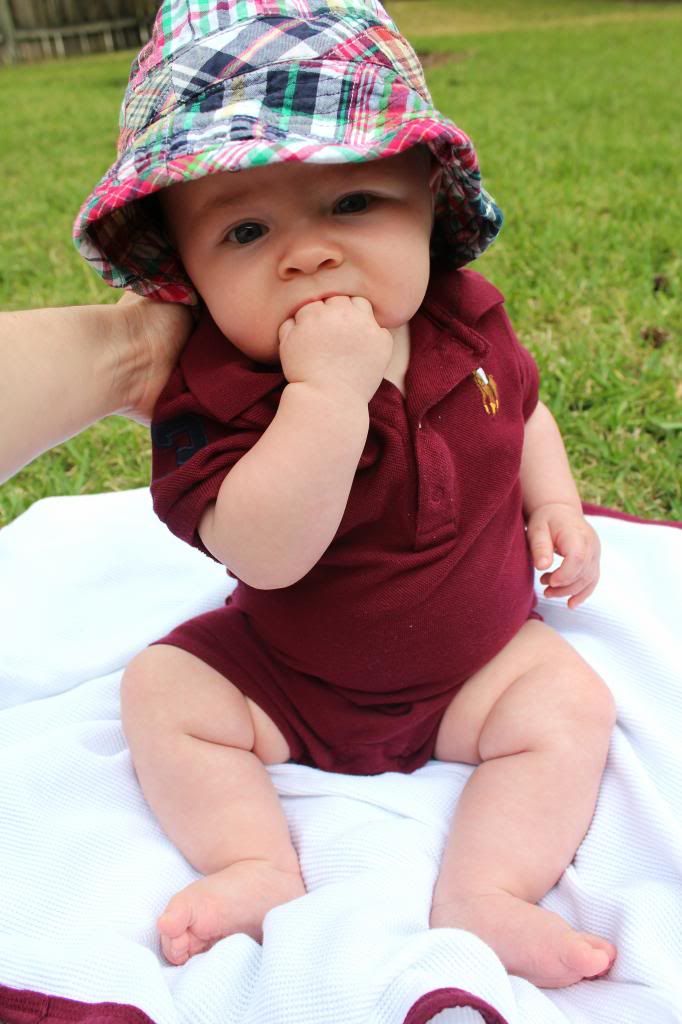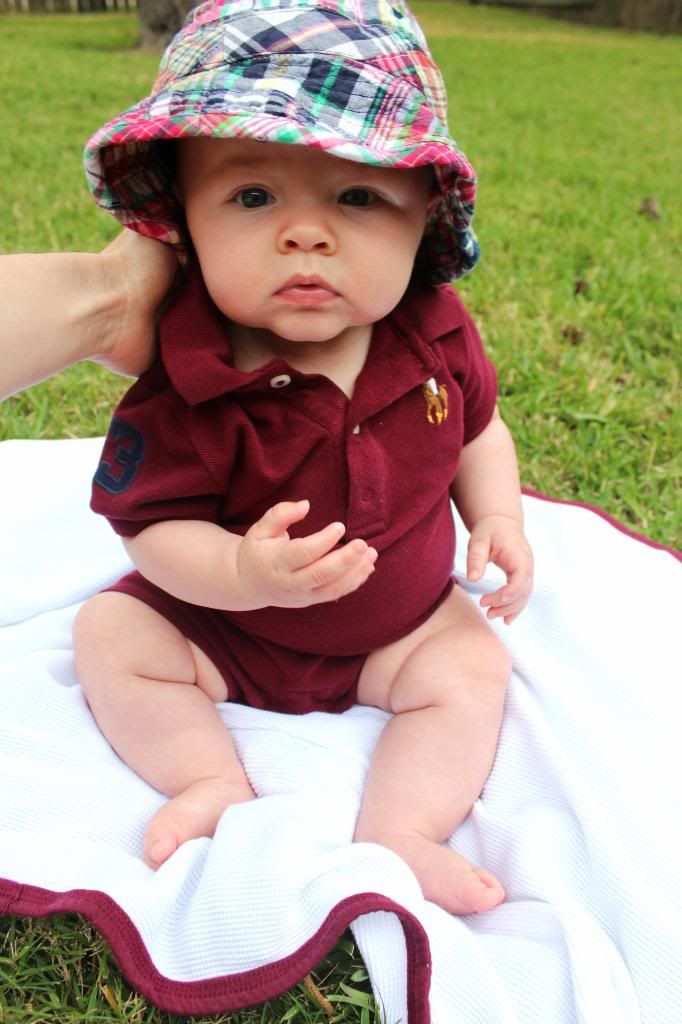 onesie: Polo Ralph Lauren, bucket hat: Baby Gap
Things are getting crazy festive around here as Easter approaches and we wouldn't have it any other way. We're headed to West Texas in the morning to celebrate & see family so Bear gets his Easter basket from Zach and me tonight. I can hardly wait! Hopefully he'll have a better reaction than he did to his Christmas stocking....
Happy almost-Easter, friends!