Last weekend we drove to Oklahoma for the wedding of our friends, Matt and Jennifer. The wedding was absolutely gorgeous (as was the bride!) and Bear did great on the roadtrip; we are blessed to have such a laid-back traveler Bear.

A few pictures from the trip...
We ate at Braum's for lunch all three days in OK. Braum's has the best ice cream! So yes, this Momma had double scoop cones three days in a row...no big deal.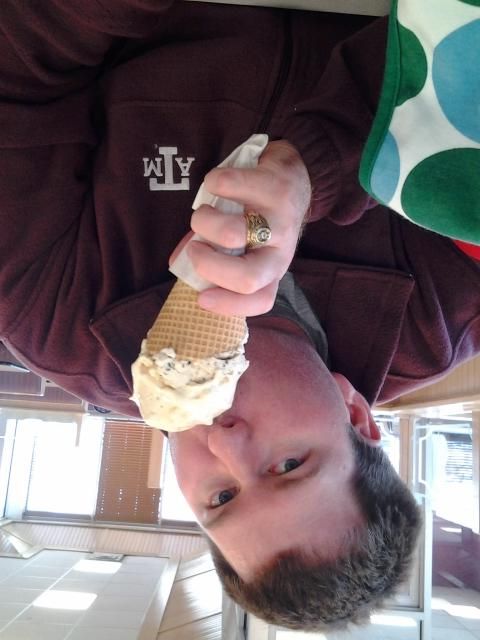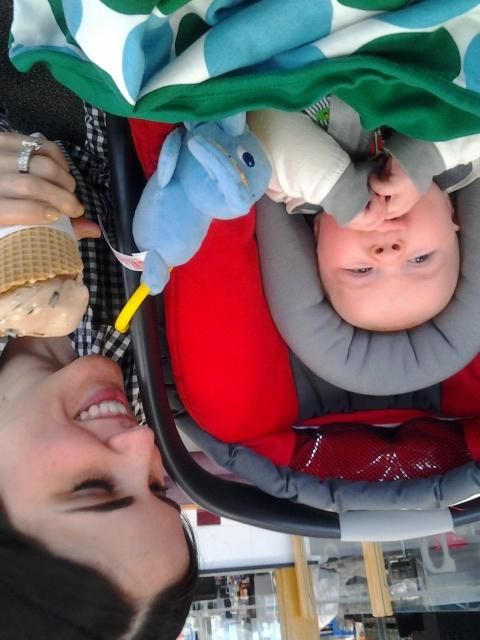 After all that ice cream Bear and I hit up the work-out room for a quick walk (note Nap Nanny in the background...we couldn't live without it).
Chillin' at the Holiday Sleep Inn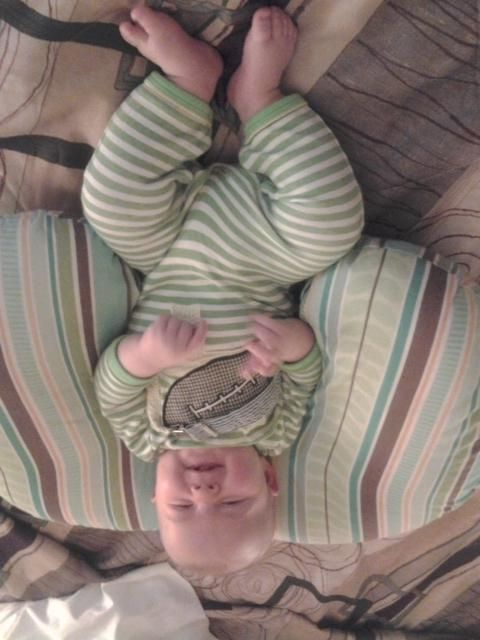 Ready for the wedding!


(Bear's outfit: cardi-The Children's Place, shirt-Gap, khakis-Tommy Hilfiger, boat shoes-Old Navy)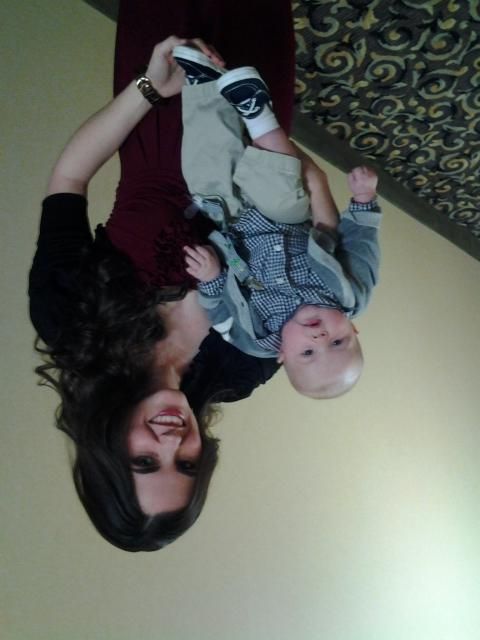 Notice anything funny about this picture? Bear wanted some milk with his cookies. (He was the only baby at the wedding so naturally got loved on a lot. He also had a steak knife dropped on his head but that's a whole nother story...)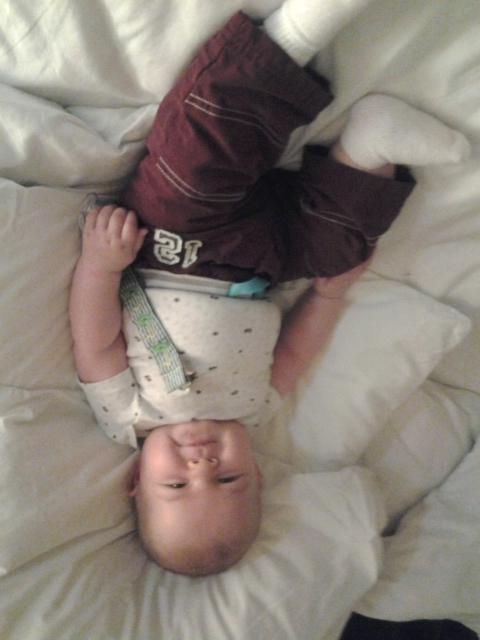 We stopped at Cooper Farms Country Store on our way home and loaded up on fried pies...they were delish!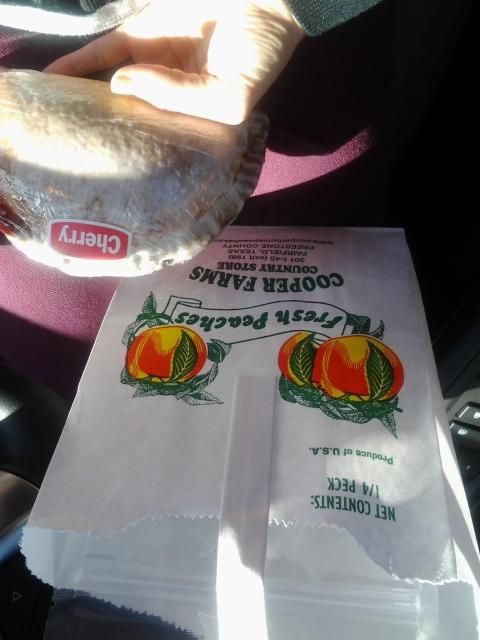 Overall, the trip was a success and we enjoyed Jen and Matt's big day. Oklahoma isn't our favorite state (sorry, Okies!) but Z had never visited Oklahoma City and seeing the Memorial was something he's always wanted to do. Plus we ate enough ice cream to make any weekend a sweet one.
How was your weekend? Hope it was a super sweet one, too! :)