Saturday was a full day of celebration, starting with a yummy lunch and egg hunt at my sweet parents' house

.
Bear slept through the hunt, but you better believe he watched intently as we chowed down on some chicken and homemade chocolate pie. Boy's ready to get his grub on!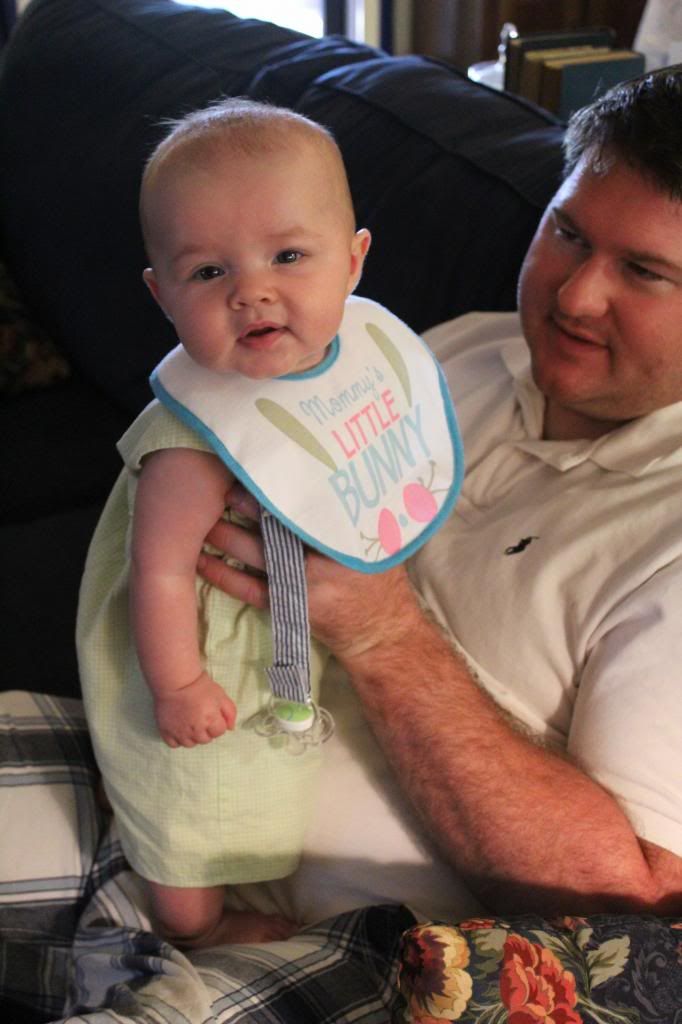 The cousins had a big basketball game going...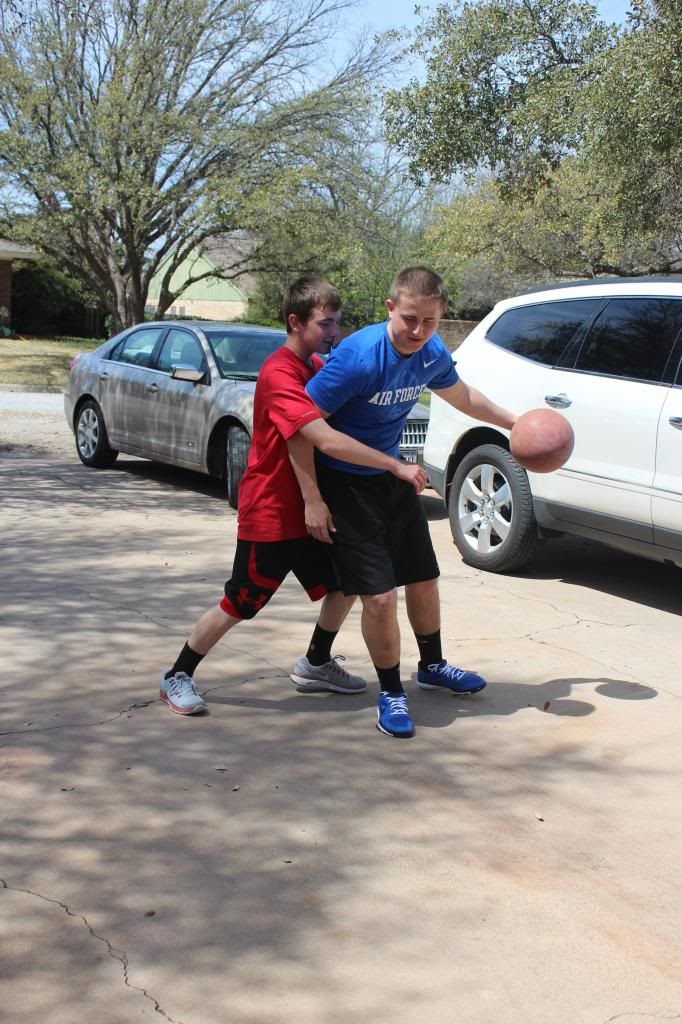 ...and Dad and Bear were their spectators.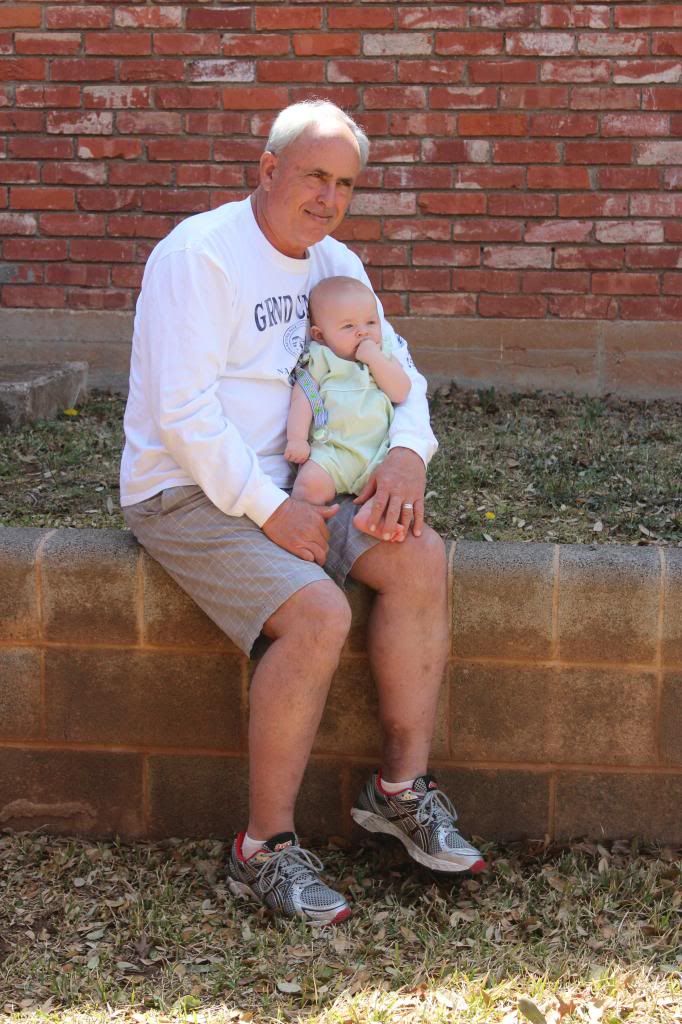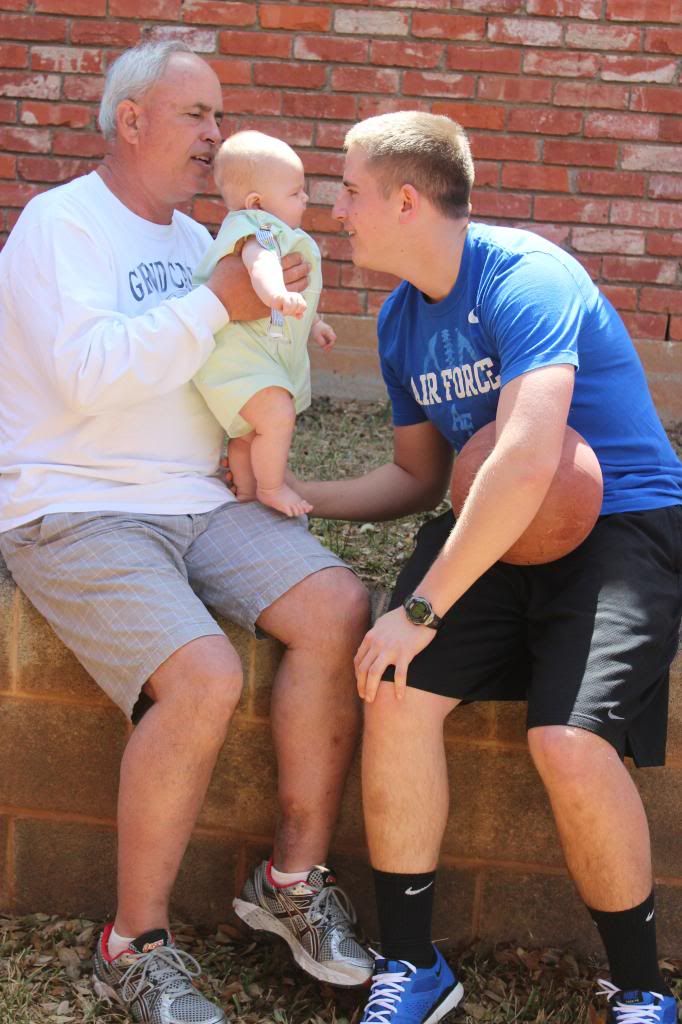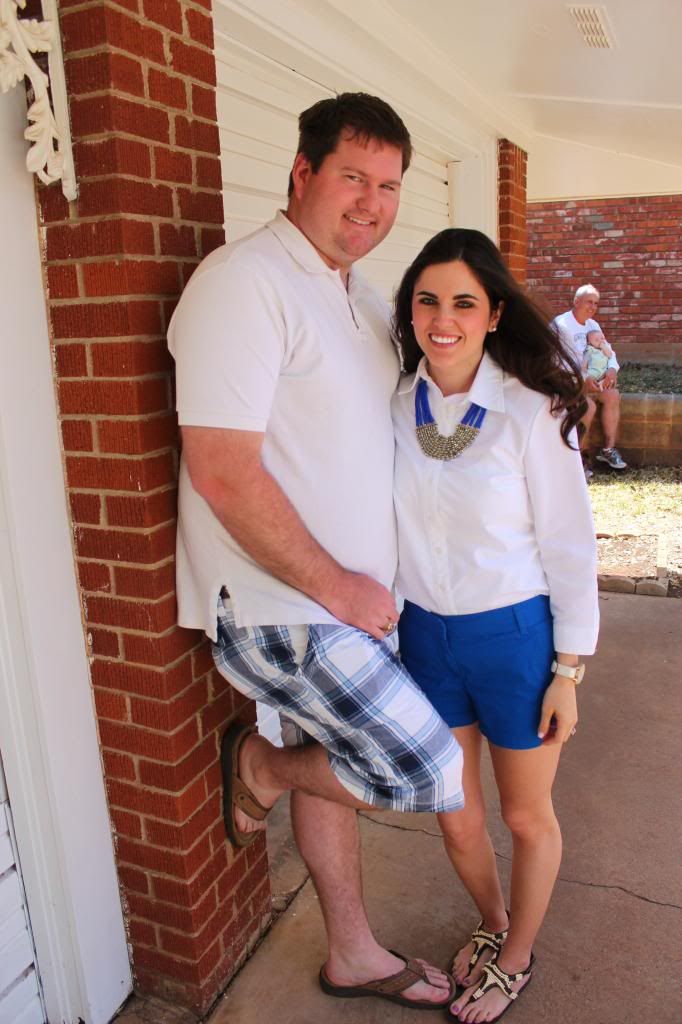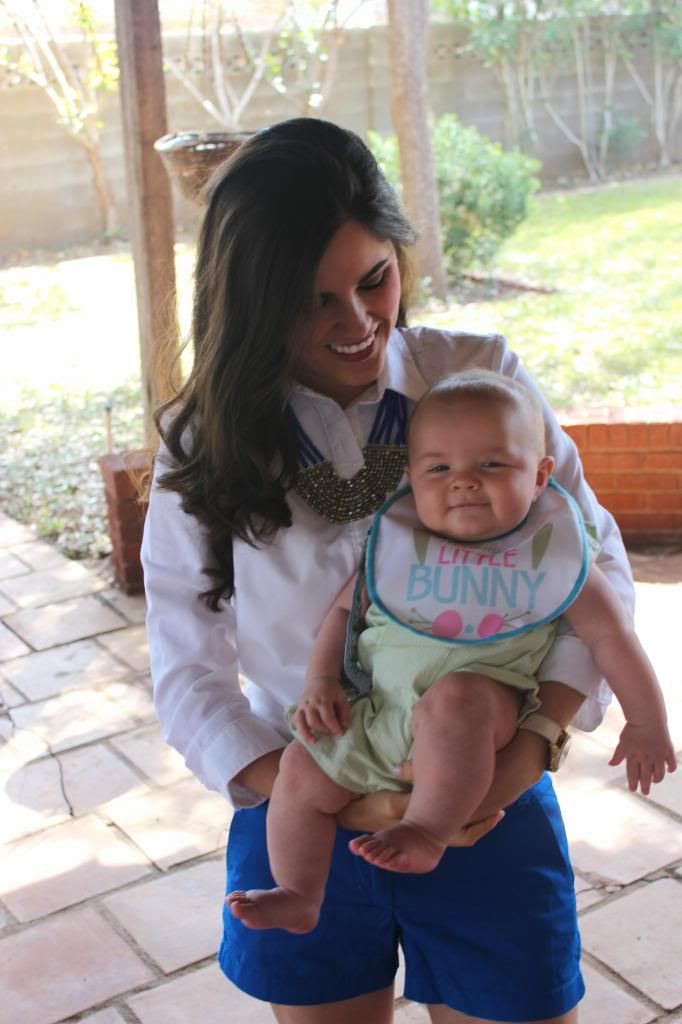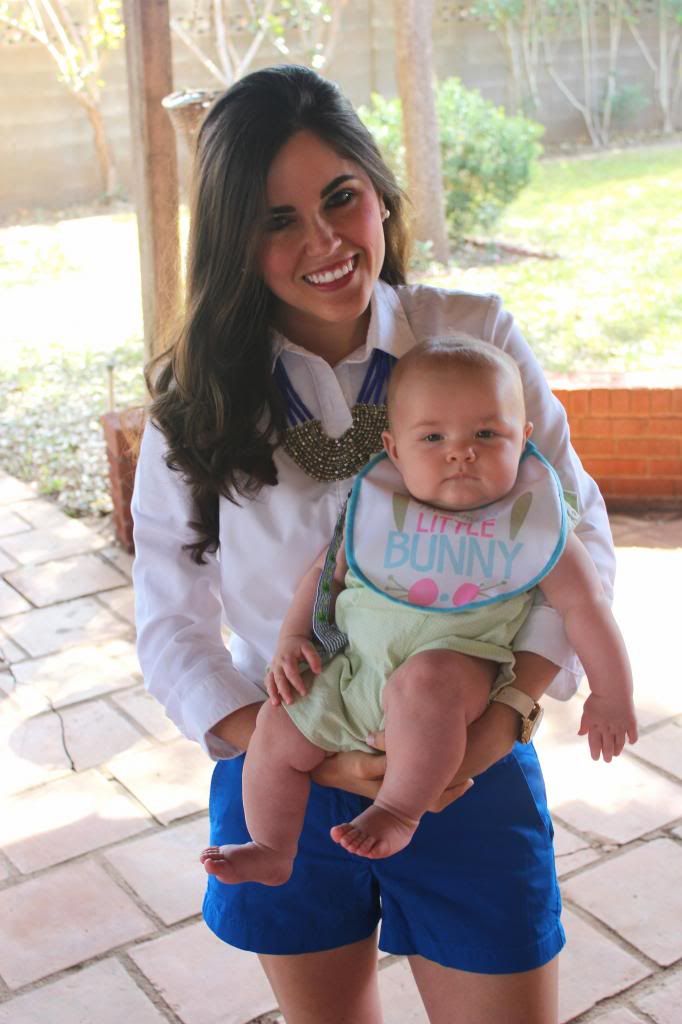 A big, big thanks to "Papaw Steve & Candy" for their hospitality last weekend, and also for all the goodies in Bear's Easter bag (too much for a basket!). My Mom did a "swim theme" and completely fixed Bear up for the pool/beach this summer with adorable swim trunks & shirt, sunscreen, flip flops, a bucket hat, this canopy float, swimming books such as Finding Nemo, and more. So creative and fun! Thank you, Mom! We love you.