Last Wednesday evening, Z and I decided to go ahead and give Bear his Easter basket before we heading back to West Texas for the weekend. He wasn't too interested, but did take a quick liking to his rubber bunny ducky.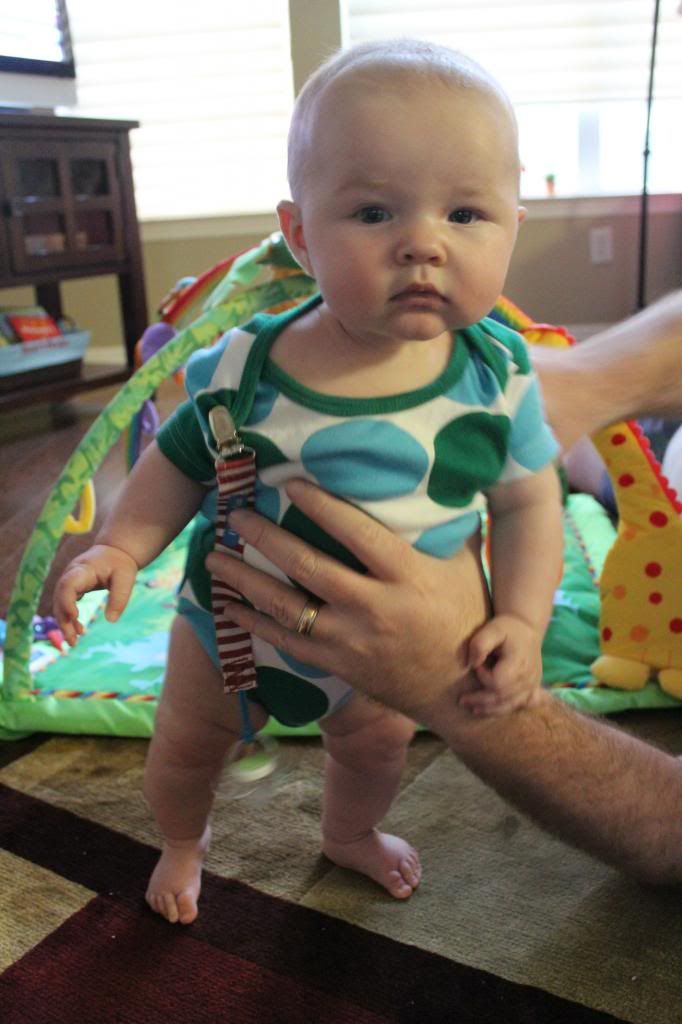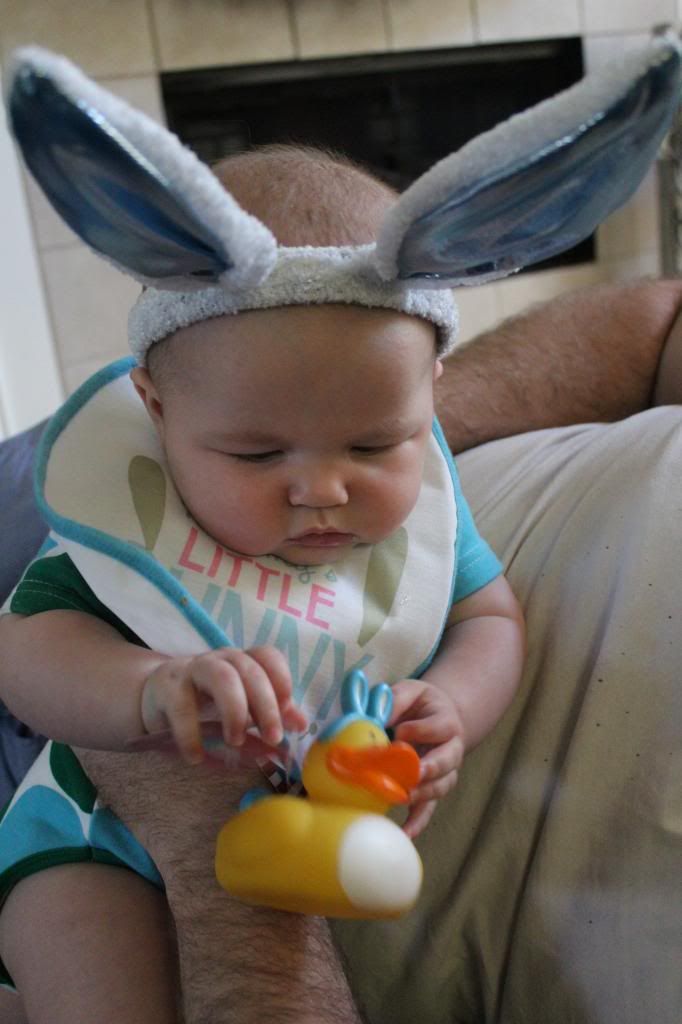 It was all fun and games......
...until Mom and Dad decided to put the glasses on.
Who said bunnies are happy all the time, anyway?
We didn't do much, but it was special.
I've said it 87 times and I'll say it again...every first holiday with a baby is bittersweet. While this was Bear's first Easter, it was also his last first Easter.
Even though that makes me tear up, I smile knowing he'll always be Mommy's Little (pouty lip) Bunny :).